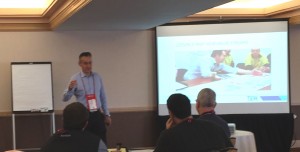 Small and Medium Sized Manufacturing Enterprises (SME), whether they be privately owned or part of large corporations are the heart and the future of manufacturing in Australia. Australia has over 45000 manufacturing SMEs and a key to securing the growth of our manufacturing industry is ensuring that these businesses can grow profitably. For this reason TXM is supporting the Association for Manufacturing Excellence event on February 5 at 3Weeds Rozelle, The Lounge Function Room, 197 Evans Street, Rozelle, NSW. From 5-7pm.
In this two hour workshop presented by TXM Managing Director, and Lean Author, Tim McLean, you will learn the reasons why SMEs struggle to achieve profitable growth. You will find out how you can overcome capabilities and performance issues that prevent business growth and drain cash. Find useful information and strategies for applying lean thinking, even if you don't have the time, money, people or resources of a larger company. Learn the critical success factors for implementing lean in an SME. Gain insights about your role as a leader in an SME. Learn how the "diseconomies" of scale can destroy your profitability and how lean can reverse this trend and lead to rapid, highly profitable growth. Hear practical case studies and insights that will assist your organization's lean progress.
The event will also be the first chance to see my new book, "Grow your Factory – Grow Your Profits: Lean for Small and Medium Sized Manufacturing Enterprises". This book has recently been published by Productivity Press in the USA and will be available at the workshop.