TXM Consulting Director, Anthony Clyne, spent the first half of January in China, introducing lean manufacturing concepts specifically for pharmaceutical and other hygiene critical (GMP) industries. The well attended events drew lean practitioners and operational leaders from a wide range of companies from major Global industry leaders to upcoming Chinese Manufacturers. The events were bilingual with TXM Senior Consultant, Justin Tao, presenting in Chinese.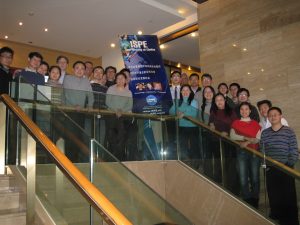 TXM Partnered with the International Society of Pharmaceutical Engineers China, ISPE, who are the peak body for pharmaceutical industry professionals. The events were also actively supported by Lean Six Sigma Institute and 1MFG.com, who both actively promote the cause of lean and operational excellence in China.
Anthony and Justin drew on their practical experience to outline the approaches needed to make lean implementation successful and sustainable in the unique environment of a hygiene-critical pharmaceutical or food operation. These events follow on from Tim McLean's well received workshop on Lean for Process Industries in October 2011 and emphasises TXM's unique skills and successful track record in applying lean in manufacturing beyond its traditional automotive and electronic mass production base.
Feedback from the events was extremely positive with one participant rating the Pharmaceutical event "11 out of 10"! All participants were able to actively participate and had the chance to ask Anthony and Justin a wide range of questions. Watch the TXM Newsletter and TXM Website for more TXM Lean Manufacturing events in China and Australia.