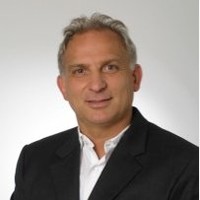 TXM is pleased to welcome Bernard Azzi to our growing global team as a Senior Lean Consultant in Germany. Bernard is based in the beautiful city of Heidelberg in Germany and will be working with our clients in Germany and across Europe.
Bernard is an exceptionally experienced Lean consultant having worked with dozens of companies over his 12 years as a Lean and TPM consultant. Bernard's projects have included global leaders such as BASF, Dupont, Symrise and Unilever. Bernard has also worked with a wide range of small and medium sized companies across Germany and internationally.
Bernard is skilled at supporting companies to improve their organizational and technical processes. His strategic approach of adapting the processes to the people – and not the other way round – has a proven track record.
Using the same approach in coaching, he supports managers in their personal development at a private and business level. Over 10 years of consulting Bernard has shown that people will appreciate change and innovation as long as they are treated with respect and are given the priority over processes.
Either way, Bernard has a toolbox of value-added methods that can be used as appropriate for the individual employees and processes.
Bernard's mission often begins where other consulting mandates have failed and where people are reluctant to embrace further efforts. His core competence is to handle challenging projects and processes – worldwide and multilingual, which makes him an ideal fit for TXM. Bernard speaks Arabic, French and Spanish as well as his fluency in German and English.
Bernard has degrees in Mechanical and Civil engineering that support his practical approach and enable him to understand the issues of a wide range of industries.
As a Senior Lean Consultant in Germany, Bernard brings additional capability to support our growing European customer base.