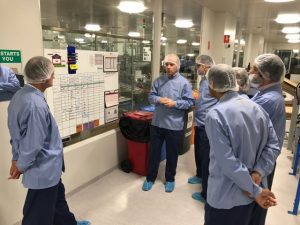 May is shaping up as a bumper month for Best Practice Network with no fewer than six events planned right around Australia.
In Queensland, Best Practice Network will be heading to Telwater Boats on 10 May learn about the manufacture of Australia's favourite "Tinnies". Telwater manufacture aluminium pleasure boats under the Quintrex, Stacer, Savage And Yellowfin brands at their site on the Gold Coast.
Click Here to Learn More about the Telwater Boats Event on May 10 in the Gold Coast
Then, on 25 May, Best Practice Network Queensland is hosting a completely different event. Holcim are one of Australia's leading construction materials suppliers, but the event in Brisbane will focus on an office environment. It will focus on how Holcim are integrating their customer service functions in a single international centre and answer the question  – how do companies determine the best operating model and implement with minimal business disruption?
Click here to Learn more about the Holcim Customer Service Event on May 25 in Brisbane
In New South Wales, the Best Practice Network starts May with a trip to Emu Plains on 4 May to learn how BlueScope Steel are creating a more flexible an agile operation focused on maximizing customer value.
Click here to learn more about the BlueScope Steel Emu Plans Agile Manufacturing Event in Sydney on 4 May
On 10 May Best Practice New South Wales is then heading in to North Sydney to learn how Vodafone is successfully deploying a national continuous improvement strategy in a service business. There are lots of lessons here for service businesses as well as the office and service functions within manufacturing businesses.
Click here to learn more about the event at Vodafone North Sydney on 10 May.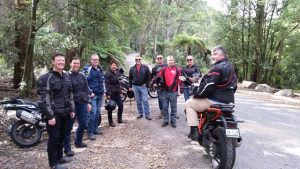 Down in Victoria, our Facilitator, Victor Caune, continues to innovate and May is no exception. On May 2nd, top networker, Will Day will host an event about Metrics that Matter. This builds on Will's highly regarded presentation at the 2017 Operational Excellence Summit in Sydney and promises to provide great insights in to measuring performance in your business.
Click here to learn more about the Metrics that Matter event at Leica BioSystems in Mulgrave on 2 May.
One striking aspect of the Best Practice Network is the number of exceptionally talented female operational leaders we have come across at our member companies. Therefore on 18 May Sugar Australia is hosting an event to showcase the talents and stories of a number of these exceptional women. The Best Practice Network Women in Leadership forum will be facilitated by TXM Senior Consultant, Michelle Brown, and will feature a panel of four women leading operations at the highest level as well as the male perspective from Tim Carter of Sugar Australia.
Click here to learn more about the Women in Leadership Forum at Sugar Australia in Yarraville on 18 May.
As a member of Best Practice Network you and a colleague can go on any event on the Best Practice Network Calendar in any state. So don't just look out for events in your own state, keep an eye on what is coming up in other states as well. To register for events, just go to the events page on the Best Practice Network Website.