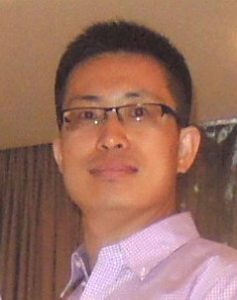 TXM is pleased to welcome Craig Hou as our latest Lean Consultant in China. Craig has had a ten year career implementing Lean in a wide range of industries. Craig started his career working in the demanding field of semiconductor manufacturing and testing with global leader, ASE. He then joined renowned Lean automotive components manufacturer, Delphi, where he received extensive training in leading Kaizen as an Industrial Engineer. Craig's skills were applied in a new field when he joined Colorcon Coatings, a global manufacturer of specialised coatings for  pharmaceuticals. Craig's skill at applying Lean in this demanding GMP environment saw him made Operational Excellence Leader for the Shanghai Colorcon site. Craig then returned to the electronics industry as Lean Manager, introducing lean culture and lean methodologies at electronics manufacturer, Kaelus.
Craig has a Masters Degree in Mechanical Engineering from Xi'an Jiaotong University.
Craig has an excellent practical knowledge of lean and his experience in Colorcon and Kaelus demonstrate his considerable skills at implementing lean in process and batch industries and at developing a lean culture in a business that is new to Lean concepts. This skills and experience is already showing that Craig will be an excellent Lean Consultant in China for TXM.
Craig is based in our office in Shanghai and will work along Justin Tao and China team to support our fast growing range of customers across China.