Why do some small and medium sized manufacturers grow in to big businesses, while most stay small? Lean author Tim Mclean shares insights from his book "Grow your Factory, Grow Your Profits" about what holds back so many small and medium sized businesses and how Lean can be the key to unlocking their growth potential.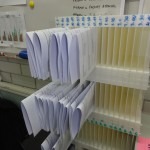 We all know about the seven wastes and hopefully can recite them by heart. Most of us now accept that underutilised human potential is the eighth waste, but are you ready for a ninth waste? TXM China Consulting Director, Justin Tao, has introduced us to a form of waste that is unique to lean office and lean service environments and we think it is distinctive enough from the other eight wastes to be truly defined as "The Ninth Waste".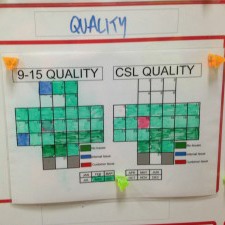 Visual management boards have become almost ubiquitous in industry. Almost every factory or warehouse I visit will proudly display its factory performance on white board or visual display at a prominent point in the workplace.
Save the date! On the 18th May, TXM Lean Solutions in cooperation with the Swedish Chamber in Shanghai, will deliver a one-day workshop about how to "Apply Lean Principles in Your Business Process".
On Wednesday 30th March, TXM Lean Solutions in cooperation with the European Chamber in Shanghai, delivered a one-day workshop on the topic "Lean for the Middle Managers".
"The great leap from 2.0 to 4.0" – Justin Tao and Tim Mclean talk about "Made in China 2025" and Industry 4.0. Informed by Germany's Industry 4.0 programme, Made in China 2025 is seen by many as a panacea to China's current manufacturing woes, with its ambition to transform China from the world's low-cost factory into a leading manufacturing heavyweight in just 10 years.