Depending on your location around the world, you will be at different stages of the COVID-19 pandemic. However, in most developed countries, minds are turning to what might happen as lock-down restrictions get gradually relieved.
Hopefully you have already completed a Business Continuity Plan, have accessed any government funding available and are confident that you can survive. You might then be thinking "what next".
What's next is a slow transition to some kind of new normality. Therefore, now is the time to really start thinking about how the recovery might look for your operation. Here are five practical steps you might want to think about: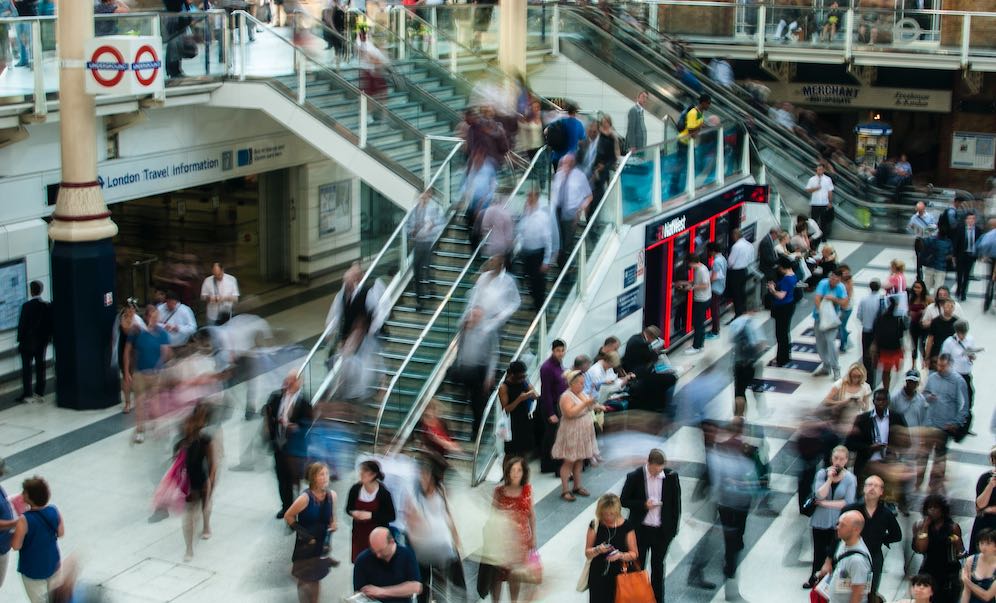 Step 1 – Put Your People First

As social distancing rules are relaxed more people will be able to return to work and offices will fill up again. However, it does not mean that the virus will be gone or that things can go back to normal.
Therefore, the first priority when you get back is to ensure the safety and welfare of your returning staff. Things you need to consider are:
How will we prevent a staff member or a visitor bringing the virus in to our business?
If an infection does occur, what would we do?
At TXM we are working on developing a workplace safety assessment process for businesses so we can help you quickly answer these questions by assessing the risks on your site and helping you to come up with a plan to manage them.
Beyond infection risk, you have to anticipate that your staff will have been affected by the pandemic in other ways. They may be highly apprehensive about returning to work, they may have had a close relative, or a friend become ill or lose their lives to the virus or they may have practical issues such as childcare affecting their return to work.
On TXM Television we have talked about the need to communicate regularly and consistently to staff working from home. Therefore, as the return to work nears you need to be setting expectations in your regular calls about what is going to happen and when it is going to happen.
Separately you should be having one on one calls with every single employee. These should be aimed in checking in to find out how they are coping at home, how they feel about returning to work and the factors that might affect them individually.
Remember, it is going to be a stressful time, so trying to coerce people back to work is going to make it even more stressful and could leave you with a very unhappy team. On the other hand, a sensitive, patient, individualised approach in a crisis like this is likely to build stronger long-term relationships with your people.
Step 2 – Re-Establish Routines and Disciplines
Whether they have been at work or at home, your leaders and your teams will have had their routines severely disrupted. It is important that these routines are quickly re-established otherwise you risk injuries, quality issues or lost production. Consider starting with a 5S blitz to clean up and re-organise the workplace and get everyone focused on standards and routines again.
Likewise, make sure you re-establish your regular visual management and communication routines. You may have to make changes in the way things are done – such as ensuring social distancing during daily meetings, but that is not a reason to let your routine communication stop all together. It will be even more important as staff return to work after such a traumatic period.
Maintenance is also likely to have suffered if you have been running through the lockdown, so do a thorough check of key machines and re-establish your regular preventive maintenance and autonomous maintenance routines.
You may have also had some staff turnover and may have temporary staff helping with short term demand. These people need to be rapidly inducted into your standard work and culture to ensure that the good work you have done to build these Lean foundations is not diluted.
Of course, restarting your continuous improvement programmes is a great idea. This will speed up the recovery of your business, boost your finances and give your team a positive focus.
Step 3 – Get to Grips with Supply and Demand
Whether your business is up or down it is almost certain that your supply chain has been turned upside down. As your business gets back to normal you need to start getting your supply chain under control. This will involve a number of key steps:
Get your Sales and Operations Planning Cycle Back Underway – Start with a demand plan. It won't be perfect, but review where you think are with your customers and your order book and the likely trends you expect in the next few months. Don't try and achieve perfection, however some understanding of the likely overall workload for each value stream is important to help with planning.
Review your Inventory Settings – All the factors that determine the right level of inventory for your business are likely to have changed- sales demand, the volatility of that demand, supplier lead times and order quantities. You therefore need to review and reset your current safety stock levels. ABCD analysis classifies your inventory based on the frequency and quantity of sale or use. This is also likely to have changed and products that may have been A's may now be D or "dead", while some C's and D's may have become A's.
Review Replenishment Settings – the parameters used to re-order materials – how much, how often and lead times will also need to be reviewed and adjusted to reflect your new demand picture.
Check your Capacity – Changes to product mix may have shifted bottlenecks. Changes in customer order patterns may also impact warehousing and distribution. Some of the demand changes caused by the current crisis are likely to be temporary (e.g. Toilet paper), but others (e.g. hand santiser and cleaning products generally) are likely to see a long-term increase in demand, so investment in permanent new capacity might be warranted.
Review your Kanban Systems – If you are running pull systems, you need to review these as well. Check the underlying parameters and adjust the number of Kanbans in circulation to reflect the new demand and supply realities for each part.
Step 4 – Lock in your Suppliers
To say that global supply chains are in chaos is something of an understatement and very few Australian manufacturers and distributors will be unaffected. You will need to put more time, energy and resources in to assuring supply.
Start by talking to suppliers, understanding their ability to supply and the risks they are facing. This will give you a good picture of where your risks are. Where risks exist, it is a good idea to develop an interim service level agreement so that your supplier can expect regular demand from you and therefore can plan to supply you. This should give you an advantage over competitors who may not provide their suppliers with any certainty.
Be realistic about your needs. Your sales and operations planning process should give you an updated idea of what you need and take the time to be as accurate as you can (under the circumstances). The companies who engage in hording or provide wildly over optimistic forecasts are unlikely to be taken seriously by their suppliers the next time they go to order. Far better to sit down with your suppliers with a realistic estimate needs over an extended period and plan out for smaller shipments at regular intervals.
Keep the communication going with suppliers so they can keep you up to date with their ability to supply and you can keep them up to date and adjust demand as you go along.
Finally, one may also need to find new suppliers, particularly for imported products. Suppliers in other countries may be on extended shutdowns, be preferencing their local markets or may have simply gone out of business. If this has happened, you need to start the process of seeking out and qualifying these right away.
All this involves a lot of work, so be prepared to allocate extra resources to micro-managing existing suppliers and finding and bringing on new suppliers.
Step 5 – Make the Pivot Permanent – Or Not
Many businesses have taken the opportunity to jump in and assist the COVID-19 effort by making medical supplies and other essential products. Breweries have pivoted to making hand sanitiser, packaging companies are making face masks and car companies are making ventilators. If you have pivoted, you will soon have a choice. Do you want to keep making these products or are they too far removed from core business and need to be phased out?
If they are going to be phased out, then you need a run out plan that considers the future for the people and resources being used for the short-term production needs.
However, if you see the "pivot" as a long-term opportunity, you really need to start thinking about how you will be a competitive long-term player in this new market. This means thinking about the marketing questions of product, pricing, promotion and place (distribution), but also thinking about operational challenges. How can you set up to manufacture the products in the most efficient ways in the long term? This means mapping the value stream for production and the supply chain for the new product and developing a Lean future state production layout and standard work.
The TXM Accelerated Productivity Programme has been designed to help businesses quickly and efficiently ramp up production for a new or existing product. 
Summary
It's going to be a wild time, but also an exciting time for manufacturers and distributors around the world. There are lots of risks, but also lots of opportunities. Those that start planning now for the recovery will be the businesses most likely to minimise the risks and capitalise on the opportunities.
Talk to us about how we can help you to prepare your business for a post-lock down world.