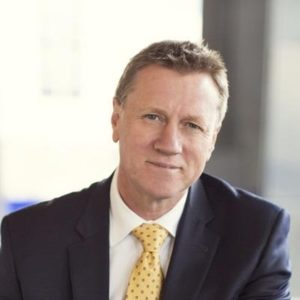 John Pollaers, the Chairman of the Australian Advanced Manufacturing Council will be the keynote speaker for the Best Practice Network Operational Excellence National Summit on 3 December at the Melbourne Airport Park Royal Hotel. John has a distinguished International career in the Consumer Products and Advanced Manufacturing industries including as CEO of Fosters Group and Pacific Brands. As Chairman of the Australian Advanced Manufacturing Council, John has been instrumental in building close engagement with the Government and media on the dynamics and potential for advanced manufacturing in Australia. He speaks widely on the issues of skills development, the imperatives of 21st Century global business, and the necessity of building meaningful collaboration between research and industry. John will speak at the conference about the global shift towards smart factories with Industry 4.0.
Joining John on the conference stage are an exciting range of Australian and International Operational Excellence practitioners. Leading Chinese lean practitioner, Justin Tao will talk about the experience of implementing Lean in China. Cimpress Operations Manager, Oliver Morfield will share their business' journey to becoming the first Australian manufacturing operation to win a prestigious Shingo prize. Mark Albert, the Managing Director of Automotive component manufacturer, MTM will talk about Strategies for Successful Manufacturing in Australia and how MTM is successfully facing the looming closure of local Automotive manufacturing through diversification and exporting. You can download the full conference program here:
There are only a few conference places remaining so contact Yvonne Hubbard at Best Practice Network on [email protected] or 0476 244 500 to reserve your spot.
Conference attendance is normally $900 plus GST,
Attendance is free to Best Practice Network Members and a heavily discounted rate is available for TXM Customers.
The Operational Excellence crowns a stunning first year for Best Practice Network where they team has 32 events and grown the membership to over 30 members. The network is well underway in New South Wales and expects to launch in Queensland in early 2016. To find out more visit the Best Practice Network Website