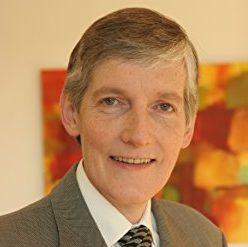 It is now less than three weeks before Dennis McCarthy, world leading expert on Total Productive Maintenance, arrives in Australia to present a series of workshops with the Best Practice Network.
Maintenance is a hot topic for leaders in manufacturing, supply chain and agribusiness and Dennis is a world leader on the application of Total Productive Maintenance (TPM). TPM is the Lean approach to getting better performance from your assets. In these two day workshops Dennis will present tools to deliver year-on-year improvement in performance. He has helped many well known organisations on their improvement journey, including: 3M; General Motors; Ford; BP; Dow Corning; Ikea; Mitsubishi; Pepsi and General Electric.
In addition Dennis is a regular speaker at national and international manufacturing conferences and the author of three books on TPM.
Objectives and Topics:

This two-day workshop is designed to help you:
understand the lessons learned by moving from good to better to best
Apply proven Lean TPM diagnostics benchmarks for each step to measure your organisation's progress
Develop action plans to build on existing good practices and accelerate progress upon return to your workplace.
There are still a limited number of places available for Dennis's four workshops in Australia.
Workshop Dates and Locations:

QLD – 29 and 30 August
WA – 4 and 5 September
NSW – 10 and 11 September
VIC – 13 and 14 September