Effective project management skills are a key to business success

Effective project management is a key skill needed by growing businesses. Too often major projects going off the rails leading to major cost over-runs, delays and serious impacts on the ongoing business of our clients. Very often these problems are due to failure to follow the basic rules of good project management. Therefore the TXM are excited to introducing the internationally recognised Countdown program, which introduces the key elements of effective project management in a practical and fun way through use of a simulation.
What is Countdown?
A one day Project Management Workshop – Countdown is coming to strengthen your project management capabilities on the following dates:
Workshop dates
Vic 22 June 2016
Qld 14 July 2016
WA 29 July 2016
NSW 3 August 2016
Participants engage in an interactive project simulation
Countdown is a powerful, high-involvement project simulation in which teams assume roles at a fictional company with a critical need to improve their project management processes. Participants are quickly involved in a project which includes working with a Gannt Chart, estimating delays and costs, evaluating critical paths, assessing project risks and making decision trade-offs. The result is an engaging, fast-paced and relevant learning experience that really works.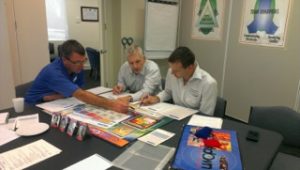 Who should attend?
Project team members who need to learn the fundamentals of project management.
Project leaders who wish to strengthen their project management leadership.
Technical specialists, engineers, finance staff and IT personnel who critically contribute to projects.
Senior managers who sponsor key projects in their workplace.
HR and training staff who wish to re-energize and re-focus their project training programs.
Countdown Facilitator – Kevin Bennett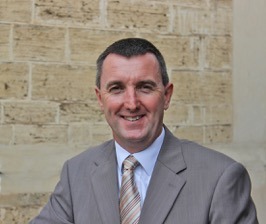 Kevin has 30 years of international industry experience implementing Operational and Business Excellence programs. His many roles have required extensive project management experience, and in doing so has gained significant knowledge in what is required to deliver successful projects. Kevin holds a Masters in Quality and Environmental Management, Graduate Certificate in Operational Excellence, Certified Net Promoter Score (NPS) Facilitator and an Accredited Lead Auditor for ISO9001.
Registrations
To register or to book an in-house program, email TXM.com.au or telephone 1300 165 606  Please provide: Date and location of workshop, Company attending, participants name and role, contact phone and email. For general enquiries please contact your Countdown Facilitator Kevin Bennett on 0407 144 963 or email [email protected]
Further information
See the flyer for further information about locations and how to register your interest in this workshop.