TXM is pleased to announce the recruitment of Ron Spiteri to the TXM team. Ron will support clients in New South Wales and Queensland, providing TXM will a permanent presence in both of these markets and signalling our arrival as a national business.
Ron has had an outstanding career working with some of the worlds most respected companies, notably Boeing and United Technologies Corporation (UTC). In both businesses Ron was coached in lean by respected Japanese Toyota Sensei and as a result Ron has an excellent understanding of Lean Manufacturing. However, like the rest of the TXM team, Ron combines this lean knowledge with a wealth of practical business experience in manufacturing and industrial services. At Boeing, Ron held roles encompassing product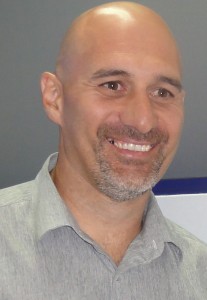 design, customer support (in Boeing Seattle), project management and manufacturing. At Boeing, Ron ultimately led Boeing's sophisticated composites manufacturing in Sydney and Melbourne. At UTC Fire and Security Ron lead the implementation of UTC's globally recognised Achieving Competitive Excellence lean program across Chubb Fire and Security, driving a dramatic change in the culture of that organisation. Ron then moved back in to line management with Spectrum Fire, firstly as the New South Wales Service Manager and then the General Manager of the Queensland business, before deciding to pursue his passion for lean manufacturing and improvement by joining TXM.
Ron is already making an impact for TXM clients including Atco Structures and Logistics, Kimberley Clark Professional and Chep as well as bringing process excellence to outstanding medium sized manufacturers including McNaught and Hilton Manufacturing.