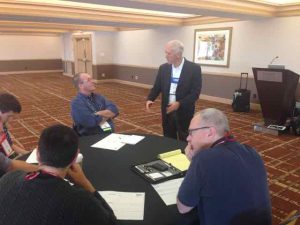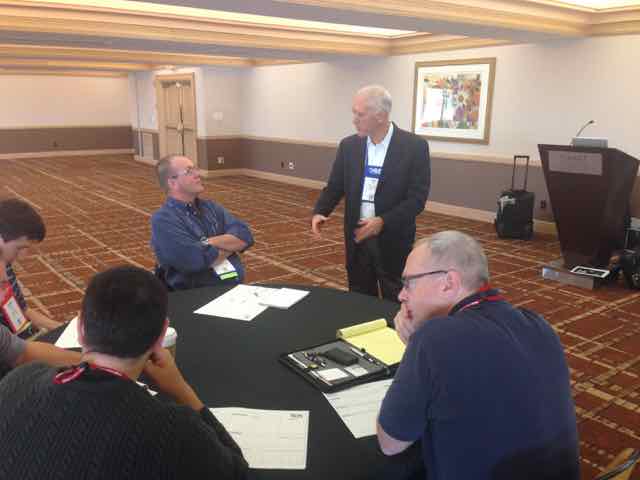 The AME Conference, held this year in Jacksonville Florida, from 10th to 14th November 2014 is the largest and most well attended Lean Manufacturing Conference in the world. With around 2000 delegates from across the USA and the world, it brought together manufacturing practitioners from every industry and from every type of business making it a great place to meet and network with manufacturing people. Every day featured three high-quality key note speakers as well as no fewer than 18 separate learning sessions, all presented by manufacturing leaders from across the industry. It was great to also catch up with a number of Australians who had made the trip all the way to the Jacksonville AME Conference to learn more about Lean and manufacturing excellence.
The TXM Lean for Small and Medium-Sized Manufacturers (SME) workshop featured on the last day of the conference. It was attended by a diverse range of leaders of small and medium-sized manufacturers across North America, from a manufacturer of tanks and pressure vessels in Sasketchewan, Canada to a golf ball manufacturer on the East Coast of the USA. TXM Managing Director, Tim McLean, discussed the key issues facing Manufacturing SMEs, while TXM USA Vice President, Mike Beck, coached the participants though preparation of an A3 plan for their business. Feedback was extremely positive with participants highly engaged and one participant describing the workshop as the best event he had attended all week.
Plans are now already underway for TXM to attend the AME 2015 Conference in Cincinnati, Ohio in October 2015.