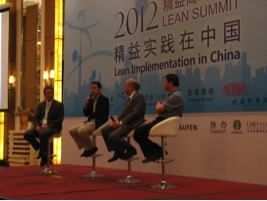 TXM Consulting Director, Anthony Clyne joined Professor Takahiro Fujimoto from Tokyo University on the podium of the recent  Lean Enterprise China Global Lean Summit in Shanghai on June 6-8.  Anthony and Professor Fujimoto joined an expert panel discussion with  on the challenges of implementing lean in China.
TXM alsowas major sponsor of the China Lean summit 2012. TXM's sponsorship reflects our close ongoing relationship with Lean Enterprise China.
The conference is the premier lean learning event in China for the year. It included a range of international and Chinese speakers including Dr. James Womack, Professor Fujimoto and case studies from Ingersoll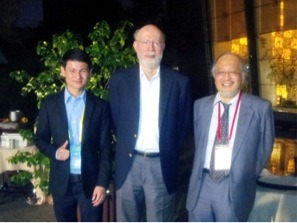 Rand, China Aluminum, China Aviation and China container.
View Case Studies About TXM's Work In China
Read our China Sourcer Article about the Challenge of Rising Costs n China
Our China Customers