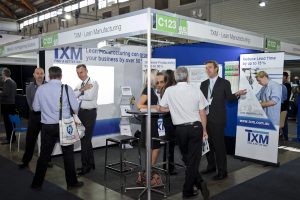 TXM Lean Consultants will bring to this year's Austech Exhibition a fresh perspective on improving manufacturing efficiencies with the release of a book and business network.
"Grow Your Factory, Grow Your Profits: Lean for small and medium-sized manufacturing enterprises", by Tim McLean, Managing Director of TXM Lean Consultants takes a new approach to advising small and medium enterprises (SMEs) on the benefits that Lean methodologies can deliver.
Many manufacturing businesses believe that Lean is for 'big business' and not relevant to them, but Mr McLean shows with case studies and practical solutions that all SMEs can overcome obstacles and grow.
McLean's experience as a manager and Lean consultant for 25 years has given him extensive insight into what Lean methodologies can achieve for small and medium manufacturing enterprises.
In his book, Mr McLean explains how to identify and fix the root causes of manufacturing bottlenecks; develop your team, reduce lead times and delight customers; optimise factory space and production flow; improve margins and decrease expenditure.
McLean believes that by adopting Lean methodologies, owners and senior management can release themselves from day-to-day 'crisis management' in order to lead the growth of the business.
"This is not a book about Lean manufacturing, it's about what happens when SMEs grow and the problems they run into and how Lean can help overcome them. This is not a tools and techniques book, but real examples of how it works," said Mr McLean.
Visitors to Austech will be able to see the book, meet the author and even obtain a signed copy at Stand 503.
To further showcase how Lean manufacturing can benefit manufacturing enterprises, TXM have launched Best Practice Network.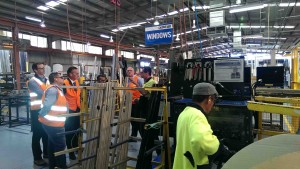 Best Practice Network brings together like-minded organisations to share learning, expertise, experience and resources. It provides members with opportunities to see how other companies have addressed common challenges ranging from food safety, product development, plant layout to Lean leadership and share their own experiences.
"I have never been on a site visit where participants have not seen or learnt something new that has been of value to them. I often hear some of our longest serving and most skilled associates comment that they are so familiar with our way of working that they need to see different sites to properly challenge their thinking. As a host, it is terrific to have the input from a fresh set of eyes on a situation that we live every day," said Will Day, Director of Leica Biosystems.
This is a new benchmark in business networking for Australia and draws on the strengths and contacts of TXM to provide members with a wealth of information and networking opportunities.
"Our unique approach to business networking allows members to learn firsthand how others are resolving business problems," said Best Practice Network Director, Victor Caune. "Engaging with peers to share industry practices will help resolve your business problems that will enable the company to grow and prosper."
Mr McLean and Mr Caune will be joined by colleagues from TXM Lean Consultants for the Austech Exhibition, which will take place at the Melbourne Convention and Exhibition Centre, 26 – 29 May, 2015 at stand 503. At the stand you can learn more about the book, the Best Practice Network and how Lean Manufacturing can transform your business performance.