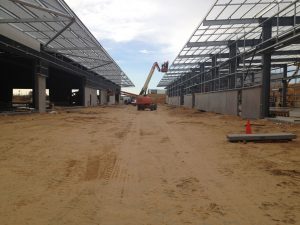 TXM Lean Solutions has extensive experience in applying Lean Construction thinking in a diverse range of construction businesses involved on site and off site construction, engineering design , equipment hire, civil construction, construction materials and resources construction.
The Global Lean Construction Conference (IGLC) is the worlds leading conference on advances in construction practices, innovative technologies and first class research. The theme for Construct15 is "Global Knowledge-Global Solutions" which reflects the importance of shared knowledge for industry improvements.
Over four days Construct15 will bring together the best of world lean construction experts and practitioners. The conference will include presentations of best practices, key leader panel discussions, significant case studies, workshops, professional and academic papers and product demonstrations.  You will have an exceptional opportunity to share in how TXM and other construction professionals are addressing the major challenges confronting the construction industry.
Tim Mclean, director of TXM Lean Solutions will be joined by colleagues at the TXM exhibit at the Construct15 – Global Knowledge, Global Solutions Conference which is being held from 28-31 July 2015 at the Perth Convention and Exhibition Centre.