Pre-register for PPMA Total 2019 & Receive a Free Book valued at 25 pounds when you attend.
TXM Lean Solutions UK will be exhibiting at the UK's largest & leading Machinery Exhibition PPMA Total 2019 between 1st – 3rd October at NEC, Birmingham.
Fill out the form below and come visit us at Stand J132 to claim your free copy of 'Grow Your Factory, Grow Your Profits'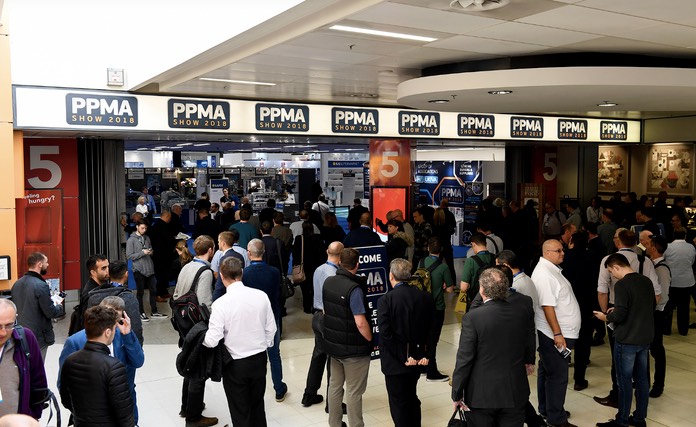 PPMA Total Show 2019 is the UK's largest-ever event dedicated to state-of-the-art processing and packaging machinery. It comes around every three years, so don't miss this Octobers event.
The show caters for multiple industry sectors, including Food & Beverage, Cosmetics, Household Products, Contract Packers, Pharmaceuticals, Building Supplies, Pet Food / Pet Care and Micro-Brewers and Distillers.
Every aspect of the production line will be represented, from labelling, filling and packaging to processing, robotics, automation, and industrial vision systems. TXM will help you make sense of all of these new technologies and how to integrate them into your own business.
You'll be able to:
Network with peers – Meet other companies and people in your sector, with organised activities, help break the ice and get you mingling with industry peers.
Be inspired – Find solutions to problems – including some you maybe never knew existed –  and see how new machinery can help your business.
Attend free – Attending the PPMA Total Show 2019 is totally free. As well as getting up to speed on new solutions and technology, you'll also make new business connections.
There's something for everyone in the processing and packaging industry and TXM hope to see you at the show.
To claim your FREE book valued at 25 pounds complete the form below. We'll then send you a link to register for the show and get your free expo tickets.
You will receive your free book ('Grow Your Factory, Grow Your Profits') when you visit our stand J132 at PPMA Total Show and say hello.