Inaugural Event at Dowell Windows and Doors
TXM was proud to launch our latest venture, the Best Practice Network, with a Senior Leaders Breakfast and factory tour at Dowell Windows and Doors in Bayswater, Victoria on Thursday 29 January. The event was attended by a group of senior manufacturing leaders from some of Australia's leading industrial companies including PPG, Mondelez, Boral, CSR, Britax, Fonterra, ITW, Zenith Interiors and Olex Cables. Participants toured the Dowell site and were impressed by the standards of 5S, Dowell's use of Visual Management and the effective use of "GoPro" cameras and time lapse photography to analyse production processes.
About the Best Practice Network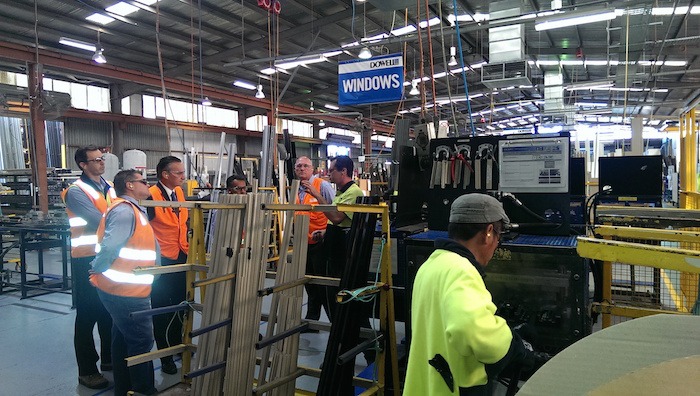 Being globally competitive doesn't just happen – it requires open, challenging minds to continually strive for best practices. To help you meet this objective, we are offering our valued clients the opportunity to join our new industry based network service – the Best Practice Network. This is a new concept in business networking systems for Australian industry. Our distinctive methodology combines learning from your peers, the industry and the TXM Lean Solutions global network.
Our unique approach sets a new benchmark in business networking. Visit other companies to learn first hand, share industry practices and learn from International improvement experts. Actively collaborating will challenge and inspire you and your team to achieve more. Why work in isolation reinventing the wheel? Engage with your peers to access vital information quickly, help your business solve problems, and enable you to find better ways to grow the excellence inside your organisation.