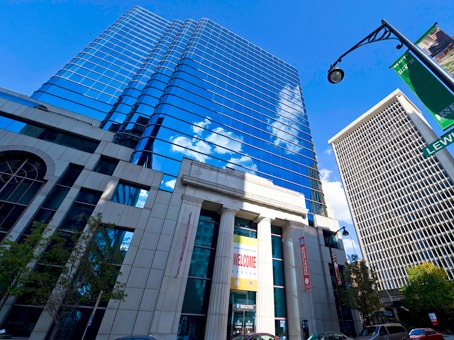 TXM continues to grow with the launch in October of our first USA Lean Consulting office in the USA at 100 Pearl Street in Hartford, Connecticut. This will enable us to bring our unique and highly successful Lean Manufacturing approach to the largest economy in the world, the USA.
TXM has also appointed Michael C. Beck as our Vice President for the USA. Mike has had an outstanding 28-year lean manufacturing career including working directly under the instruction of  W. Edwards Deming, leading Hoshin Kanri for the Quality function at Toyota North America as well as Operational and Lean Vice President roles at UTC and Terex. Mike has been working as a Lean Consultant for the past two years and brings this depth of experience to TXM.
Mike will be accompanying TXM Managing Director, Tim McLean to the AME USA Conference in Jacksonville Florida on November 10-14, 2014. Mike will be assisting Tim with his half-day workshop at the conference on Lean for Small and Medium-Sized Manufacturing Enterprises on November 14th. Tim and Mike will then spend the week following the conference meeting with TXM customers on the East Coast of the USA.