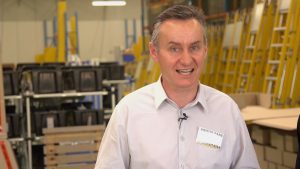 The Society of Manufacturing Engineers will be hosting a Lean Thinking Seminar in Sydney on 29 July.
What if you could increase productivity by 30% and reduce your labour by up to 50%? That would give you more time and resources to invest in business development? Leading Australian Lean Thinker, Tim McLean will share practical ideas, experiences and case studies about how Australian companies can use Lean as a lever for business growth.
Tim has had a passion for Lean and continuous improvement since he was first employed as a Continuous Improvement Engineer in the late 1980's. Tim is a passionate believer in the future of Australian manufacturing led by the growth of innovative small and medium size companies.
Not only does this event give you an opportunity to leverage off Tim's international experience, but also represents an excellent networking opportunity. If you are an astute business owner or team leader in the manufacturing sector, this event is for you.
When: Tuesday 29th July 2013 6:00pm for a 6:30pm start
Where: SECO Training Room, 44 Huntingwood Drive, HUNTINGWOOD, NSW.