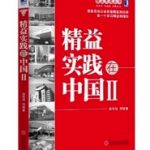 The recent TXM project at Sony Chemicals Suzhou is a featured case study in a new book about Lean Enterprise in China, Lean in China Ⅱ. TXM China Consulting Director, Justin Tao, coached Sony with value stream mapping methodology, drew current state map and developed future state map, using A3 to manage all the Kaizen needed. The book was published in July, 2013 by China Machine Press. The TXM case study features in in Chapter 3, from page 77 to page 88.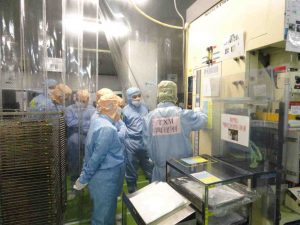 Sony Chemicals Suzhou are a leading manufacturer of LCD touch screens displays for mobile phones, cameras and other devices. Sony have decades of experience in implementing process improvement through Kaizen and the Sony Suzhou factory had a highly skilled and experienced lean team. Justin's support was required to teach this team how to see the whole process using value stream mapping. The challenge for Justin was how to introduce this new technique, while leveraging the considerable skills of the Sony lean team to drive the local changes.
Under Justin's expert guidance and by involving senior managers, coordinators as well as operators in setting steps, Sony team took challenges to achieve targets. Cross-functional team worked to support the activities. The activities were conducted in three groups: top plate group, ACF group and TP group, whose improvements were demonstrated in graphs. Factors include lead time, number of WIP, finished goods and material. TXM started the project by short training first, and then data collecting, drawing VSM map and followed with Kaizens. Through A3 plan, problems and plans for future were analyzed for further improvement. Confidence grew as the team achieved progress step by step, which turned out a great gain from those activities.
The effects this project brings are lead time reduction and improvements in kaizen consciousness and problem solving ability among the team. To be specific, WIP is reduced by 12.7 Million RMB ($USD200,000); lead time was reduced by 44%; and labour was reduced by 24%. The improvements were not only limited to the value of raw material to finished goods, but also the information flow from order to delivery.