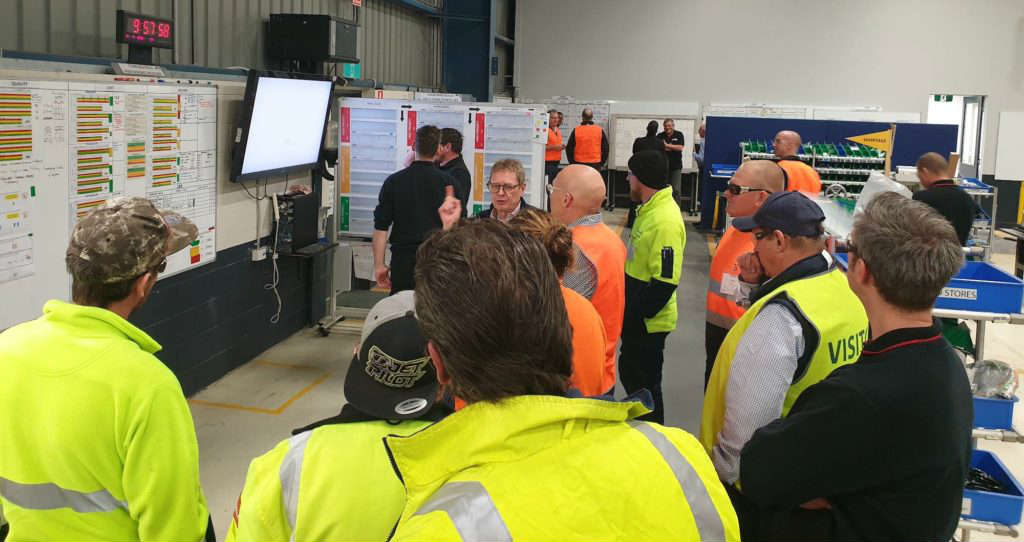 Final Round of the Leadership for Operational Excellence Program
TXM Training is progressing well with the last round of The Leadership for Operational Excellence Program coming up in August, covering the Solving Problems Every Day process.
Solving Problems Every Day – 14th August @ Leica Biosystems, Mount Waverly, VIC
Solving Problems Every Day – 14th August @ Scientific Gaming, Silverwater, NSW
Solving Problems Every Day – 22nd August @ Winson Group, Wakerley, QLD
TXM Training Extended Program
Following The Leadership for Operational Excellence Program we will be running our extended TXM Training program from September till November.
We will be running workshops for Value Stream Mapping, Coaching Problem Solving, Countdown Project Management and the Lean Supply Chain Simulation.
Advanced Lean techniques and methodologies
Our Value Stream Mapping workshop specifies the correct techniques to successfully implement Value Stream Mapping in your organisation and create a culture of operational excellence. This unique workshop allows micro-behaviours to be defined immediately and further engages you to participate and learn Value Stream Mapping at an operational level.
Our Countdown Project Management workshop concentrates on providing a powerful, high involvement project simulation in which teams assume the roles of a fictional company with a critical need to improve their project management processes. It will quickly involve participants in a project working with Gnatt charts, estimating delays and costs, evaluating critical paths, assessing project risks and making decision trade-offs.
The Lean Supply Chain Simulation workshop delivers hands-on experiences in solving supply chain problems.
 Discovering the reasons why your supply chain is failing to deliver and develop new strategies to overcome them.
Coaching Problem Solving – 2-Day workshop for coaching best practice problem solving for your teams. Delving into the more advanced problem solving techniques like breaking down and measuring real problems, the A3 thinking methodology and simple templates for effective communication.