ISO 18404 Lean Practitioner – Sydney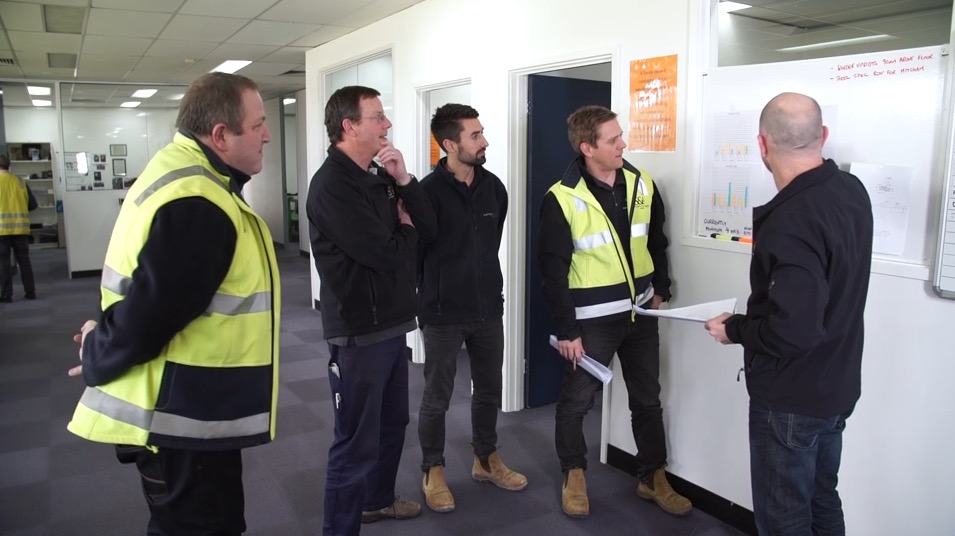 Event Location:
Cliftons Sydney - Margaret Street
Do your teams need practical skills development to take your business to the next level?

Want to reduce costs, increase productivity and motivate your teams?

Are you having trouble sustaining operational excellence in your business?
Our program is internationally recognised & accredited by global auditing body, Exemplar Global. Giving you peace of mind that your course meets international standards. You will receive certification and your achievement will be recorded in the Exemplar Global database so you can verify your qualification at any time in the future.
TXM is only one of a handful of providers world-wide who can coach and accredit your people as Lean Practitioners against the competencies in the ISO 18404 standard.
Reduce costs, increase productivity and motivate teams in your organisation. Effective skills development is the key to creating and sustaining operational excellence in your organisation.
The ISO 18404 Lean Practitioner Course is for your current and developing business leaders. The program provides operational leaders with practical skills and knowledge so they can drive performance in their organisations.
ISO18404 LEAN PRACTITIONER COURSE STRUCTURE SYDNEY
Each module is a balance between theory and project work to have you walking in the footsteps of a Lean Practitioner. Each of the four modules is delivered in 4 x 8 hour face-to-face sessions with your TXM Lean Expert Instructor.
MODULE 1 – INTRO TO LEAN PRACTITIONER

Introduction to Lean
The 8 Wastes
Visual Management
Introduction to 5S
Lean Simulation

MODULE 1 ONLINE ASSESSMENT

MODULE 2 – THE ADVANCED LEAN PRACTITIONER


Current Value Streams
Future Value Streams
Heijunka and Workflow Levelling
Kaizen (Continuous Improvement)
A3 Reporting

MODULE 2 ONLINE ASSESSMENT

MODULE 3 – LEAN PRACTITIONER DAILY TASKS

Aligning for Lean Success
Lean Daily Meeting
Daily Routine Tasks
Leader Standard Work
Hoshin Kanri (Strategic Planning)

MODULE 3 ONLINE ASSESSMENT

MODULE 4 – THE FORWARD-THINKING LEAN PRACTITIONER

Overall Equipment Effectiveness
Quality Systems
Root Cause Analysis
Pull Systems & Kanban
Quick Changeover

MODULE 4 ONLINE ASSESSMENT
RECOMMENDED FOR LEADERS & FUTURE LEADERS IN

• Operations
• Supply Chain & Logistics
• Warehousing
• Production
• Continuous Improvement
• Maintenance
FINAL ASSESSMENT
The Final Assessment Project will deliver business benefits to the candidate and organisation.
Building new and improved behaviours, competencies and capabilities to become an effective workplace leader.
Final Assessments are evaluated in accordance with Exemplar Global's criteria and certifications are registered and kept up-to-date.
PRICING
Full Price: $4990 + GST

Early Bird Price: $4490 + GST – USE CODE: EARLYBIRD at the checkout to apply the discount before March 31st

Sorry, this event is expired and no longer available.