TXM will feature as an exhibitor at the Australian Petroleum Production & Exploration Association (APPEA) Oil & Gas Conference & Exhibition in Brisbane on 5 – 8 June 2016.  APPEA is the peak national body representing Australia's oil and gas exploration and production industry.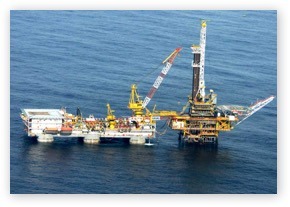 The APPEA Oil and Gas Conference & Exhibition is the largest annual upstream oil and gas event in the southern hemisphere, attracting delegates from across the country and around the world.  Each year, this conference highlights and defines the issues and challenges of upstream petroleum exploration and development on a national and international level.  The APPEA 2016 Conference program will include international keynote presentations, case study presentations, technical updates and panel discussions. In addition, a full technical (concurrent) program, including more than 100 papers and presentations, will be delivered over the three-day event.  Combining a high-quality program and exhibition, the APPEA Conference & Exhibition delivers a unique combination of information-sharing and business opportunities unsurpassed by any other event in the Southern Hemisphere.
Participants to the event can pre-book a meeting with one of the TXM team via the APPEA 2016 conference website.  Just look for TXM Lean Solutions in the Exhibitor list and submit your meeting request.  Alternatively, feel free to stop by Booth 55, located in Exploration Avenue, the main entrance to the Exhibition Hall.
Customers of TXM who wish to access a free exhibition day pass, courtesy of TXM, should contact us.  As you know, we're always here to help.