Red Green Tee Cards Small Tab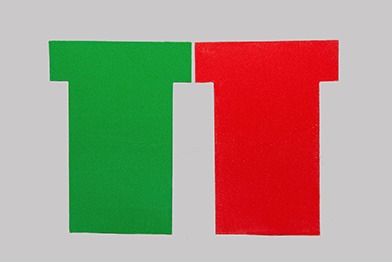 Red Green Tee Cards Small Tab
Printed red and green tee cards 60mm x 80mm for use in daily task boards (Kamishibai) with small top tab area for task information.
---
Manage your every day tasks using this simple visual lean tool. See also Kamishibai Task Board. Office Tee Cards are excellent for 5S tasks, operator autonomous maintenance tasks and every day office tasks.
Build your lean manufacturing production system with these practical and effective Lean Tools from TXM.
Learn more about:
View Store Privacy Statement