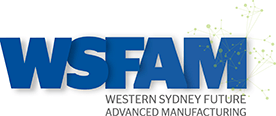 Western Sydney Future Advanced Manufacturing (WSFAM) is an industry initiative being delivered by the University of Western Sydney to support a transformation of the industry through increased productivity, growth and sustainability. The program is a series of workshops across 7 topics and includes a website portal for the workshop content that is accessible to the course participants. The target audience is the SME sector.
'Continuous Cost Reduction' workshop is the 6th workshop in the series and will be lead by TXM Managing Director,
Tim McLean
on 21 August 2015 from 8am to 11am.
This workshop is aimed to assist attendees identify methodologies to develop continuous improvement through lean manufacturing methodologies and business re-engineering. The workshop shows how complexity and poor process can drive increasing cost in growing businesses and destroy margins and cash flow. It will demonstrate how you can develop a practical lean action plan to address these challenges and drive an ongoing cost reduction and margin improvement as your business grows. Learn how to drive reduction and waste across your business and build it into the business as a part of everyday, normal activity, not just a once-off cost-reduction drive.
Key questions or areas to be covered:
Why costs grow faster than sales killing margins and cash flow.
 Connecting Strategy to Lean in order to drive the right improvements.
Aligning your leadership and your people behind improvement in costs and margins.
Creating sustained improvement rather than just one off improvement
The workshop will feature a case study from
Roband Australia
, who have transformed their operational performance with a Lean plant layout.
Find out more about WSFAM