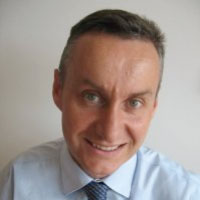 Tim has more than 20 years experience in operational and general management roles and has extensive experience in both Project Management and Process Improvement.
He started out in the 80's implementing TQM techniques such as control charts and design of experiments before graduating to lean manufacturing consulting.
In recent years Tim's interests have focused on the implementation of Value Stream Maps. He has successfully assisted customers in eliminating waste by improving flow, implementing pull systems, providing the stability of quality principles, and preventing overproduction and waste. These have been applied in both greenfield and brownfield sites.
During his career Tim has been responsible for major operational changes including complex multi-site amalgamations, ERP system implementations, plant relocations and integrating mergers and acquisitions. He was also responsible for establishing and refining complex international supply chains.
Since establishing TXM he has built a strong reputation for high quality project management and his extensive lean supply chain expertise.