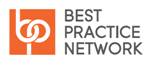 Make Kaizen Your  Way of Life –The Danaher Business System
Leica Site Visit Wed 4th  Feb 2015
8.00am to 12 noon
495 Blackburn Rd, Mt Waverley, Victoria
OVERVIEW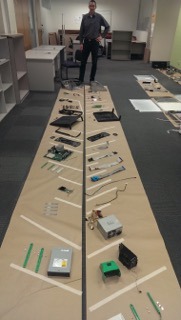 This is a great opportunity to visit a world-class  Australian Manufacturing company that is successfully competing on the world stage.  Leica Biosystems Melbourne designs and manufactures high-end medical devices used in the field of cancer detection.  The instruments manufactured in the Melbourne plant supply the global market with over 95% of production going to export. Leica has a very strong culture of innovation, engagement, and break thru kaizens.
Come and see how the role of leadership is fundamental to support these processes. Leica has been on the lean journey for 10  years following its acquisition by Danaher Corporation which has driven superior performance from all of its businesses through the deployment of DBS (Danaher Business System) tools.
Visual Management, Kaizen, Problem Solving Process (PSP), 5S, and kanban are amongst the tools most frequently used to improve product quality both on the shop floor and in engineering.  Leica is currently engaging the services of a Japanese Sensei to enhance their new product development via Speed Design Review (SDR) which aims to bring new products to market sooner with higher quality and lower cost  – the essential elements of staying globally competitive.
PROGRAM
8.00 Participants to arrive on-site for Induction etc
8.30 Introductions – Victor Caune
8.45 Kaizen and the Danaher Business System  –  Will Day, Director, Leica Biosystems
9.30 Plant tour in small groups
10.30 Morning Tea
10.45  Discussion and Feedback
11.30  Best Practice Network   -event planning for 2015
11.45 Summary
12-noon Finish
RSVP: By return email with participant names, their job roles, emails  & mobile numbers by this Friday 30 Jan
As this is part of our introductory offer to the Best Practice Network there is no charge for this event
2 participants per company
Full Flyer and details attached
WHAT DO YOU WANT?
Please note some time will include event planning for 2015 – please come with your ideas and suggestions.
The Best Practice Network is designed to meet your needs as industry practitioners.