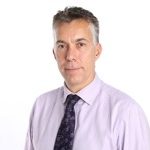 TXM is pleased to welcome Tim Scurlock and Lee Candy to the TXM Lean Consulting team in the UK. Tim and Lee are based near Milton Keynes and Southampton respectively and will support TXM's rapidly growing base of more than 30 customers across the UK. Both Tim and Lee bring extensive Lean experience to TXM.
After completing a Bachelor of Science, Tim started his career in General Motors Vauxhall in the Planning Department. Tim lead Europe wide Lean initiatives across GM before moving into consulting. Tim has a broad range of Lean experience but has particular strength in the innovative application of Lean in office and supply chain processes.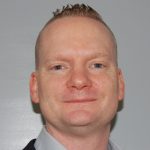 Lee trained as a printer before rising through the ranks into supervisory and management roles. Lee leads major lean initiatives in complex UK operations with Eaton Corporation and Tyco Electronics. Along the way, Lee completed an honours degree in Business Management. As a consultant, Lee has had the privilege to work with literally hundreds of small and medium sized businesses in a huge range of industries. This has given Lee a deep understanding of the challenges facing smaller businesses to go with a practical understanding of successful shop floor Lean implementation.
TXM continues to actively seek experienced Consultants to join our fast growing Lean Consulting team in the UK. At present we are actively seeking a consultant in the North of England. To express interest in working with TXM in the UK visit www.txm.com.au/careers