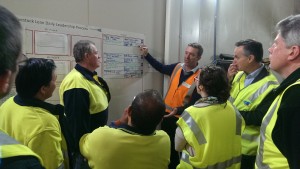 TXM Consulting Director Anthony Clyne will be heading to the UK for two weeks in February 2017. This is Anthony's sixth trip in the past 12 months and builds on TXM's successful launch of its UK Lean consulting business in 2016. TXM now has over 30 UK customers spread from St Austell in Cornwall the South to Perth in Scotland in the North.
Anthony will be consulting with selected UK customers as well as supporting our growing UK Lean consulting team to apply TXM's unique approach to implementing Lean thinking, especially in small and medium sized enterprises (SMEs).
Anthony's visit follows on the successful December visit of TXM Director, Tim McLean, who presented six workshops around the UK to around 150 people from over 90 SMEs. These workshops introduced a broad range of UK SMEs to Lean and the TXM approach, while Anthony will be working alongside our UK Lean consultants to achieve practical improvement in UK businesses.
Contact Us to Find out More About TXM in the UK and Anthony's Visit