Our continuous improvements are often hard fought and hard won, so we want them to be sustained and shared. Documenting and sharing our lessons learnt are an important part of all continuous improvement cycles. This was highlighted to Michelle Brown, TXM Consultant, during a recent project of introducing problem solving to a team of manufacturing people, and here she picks up her story.
My problem solving coachee was so excited when he felt he had completed his project and solved his problem, that I was surprised to see him looking a little sheepish in our next coaching session. At the end of our last session I had pointed out that while he did seem to have fixed the problem of sensor alignment, which was causing the most downtime on the production line, he still needed to document and share his learning with the team to complete his project.
And so here he was, two weeks later. "What's happened?" I asked, rather concerned. He grinned slowly and laughed at himself "You'll never guess what?" "What's that?" I reply with a laugh of my own.
"Those sensors that I had re-aligned, well they were bumped again and the line went down. The team tried and couldn't fix them or get the line running again, and when they called me. I couldn't remember exactly where I had adjusted them too, so I needed to fiddle and with little trial and error (again!) I got it fixed (again!)" I smile and nodded.
"And now" he ways with a flourish as he pulls out sheets of printed paper out of his folder, "I've takes photos and shown the rule, so I can see where the sensors need to go. And I've talked with the team and put a copy of this into the control box, so we'll have it there if we ever need it again."
This is the prefect account that illustrates the importance of documenting and sharing improvements and lessons learnt
1. Why is Documenting Important?
How reliable is your memory? We'd all like to think our memories are infallible but we know that's not the case (especially as we get older!) and even if our memories are good, we also need our team to have a good memory too, if we don't document our improvements. It is important to document our improvements for the following reasons.
A. Set Expectations
We want to document our improvements to reinforce the importance of the new process or setting. Having the improvement in writing (and pictures!) reinforces the importance and sets this method as the new standard or expectation.
B. Training
Even if our current team was involved in the improvement, we need to be able to train our new team members, or people from other teams, as to how we work with the improvement in place.
C. Auditing
Down the track we need to audit and check in with the improvement made; are they still working? Are they still relevant and current? With our changing workload and customers, all improvements needs auditing to make sure they still fix the problems we had identified, and haven't created any new problems.
D. Future Improvements
As improvement is continuous, having documented the previous improvements and trained our team, it makes it easier to improve another step when our improvement is documented. This helps to keep everyone the same page, so we can improve the job for all involved. Plus it also documents why we got to where we did, so our next "improvement" isn't a step back to the old ways!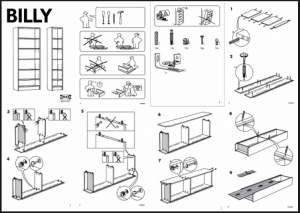 2. Ways of Documenting
There are many ways of documenting improvements to processes and work practices. Here are a few you can tap into.
A. Using formal documents
Current documentation processes you have in place, like Work Instructions (WI) or Standard Operating Procedures (SOPs) are often a good place to start
B. Software systems like MEX or MANGO
If you are running a maintenance system, some improvements fall into the preventative maintenance category and documenting their refresh dates in the software may work well
C. With Pictures
Simple photos can often be adequate for documenting a process improvement. With current technology, a simple video is another way of communicating how process needs to be completed.
3. Ways of Sharing
As with documenting our improvements and lessons learnt, sharing these with our team and wider business community can be as simple or complex as you need it to be. Tapping into current forums of daily or weekly meetings, or newsletters, is a great way to provide information and engage people using times were information is already being shared.
With the amazing technology that is now around, using online platforms like Yammer and  What App are ways to share photos and stories online to a wider community. This works well when you have many sites across the country and around the world.
Remember that any improvement project isn't complete until we have documented, shared and celebrated the successes. This is what top performing, continuous improvement, organisations. And we hope you will consider doing the same.
If you'd like help with your continuous improvements, problems solving and documenting results, just give TXM a call!