In our other articles related to visual management, we have talked about steps for creating an action plan for real work improvement. We have covered the need for it to be well thought through with responsibilities, resources and a timeframe assigned. Now we want to improve team buy-in and take your action plan to the next level by making it visual. We'll go into what is a visual action plan, with examples and why it's important for team buy-in while rolling out the plan to achieve your goals.
What is a Visual Action Plan?
A visual action plan is an action plan that has been taken OUT of the computer system and put on display. It needs to show the key information in a format that can be read and understood from a distance. Colour coding and using simple red/green indications help turn a dull list of actions into a plan that clearly shows what needs to be done, who is going to do it and when it needs to be done by, as well as its current status.
Having a simple written list displayed is a good start.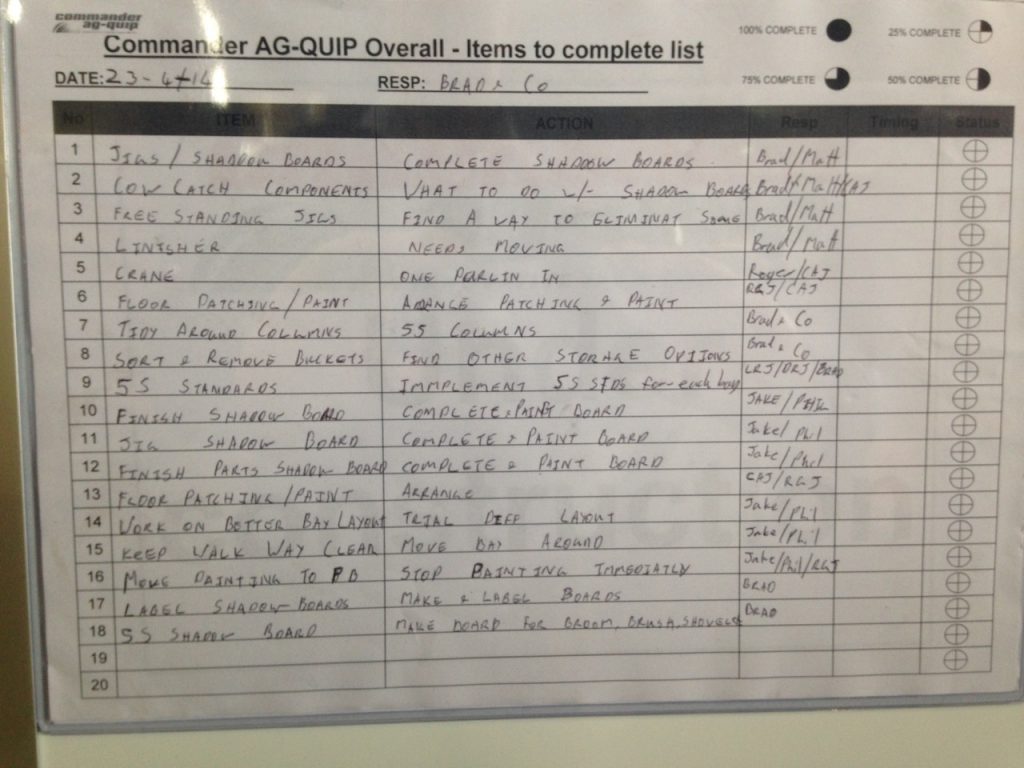 Taking the action list to the next step, with red and greed magnets indicating which phase of implementation it's up to. This also makes reviewing and updating the action plan much simpler and more efficient. We often hear that companies don't have time to hold review meetings and then update the computer files with the review status. Effective review meetings can update the task status in real-time during the meeting.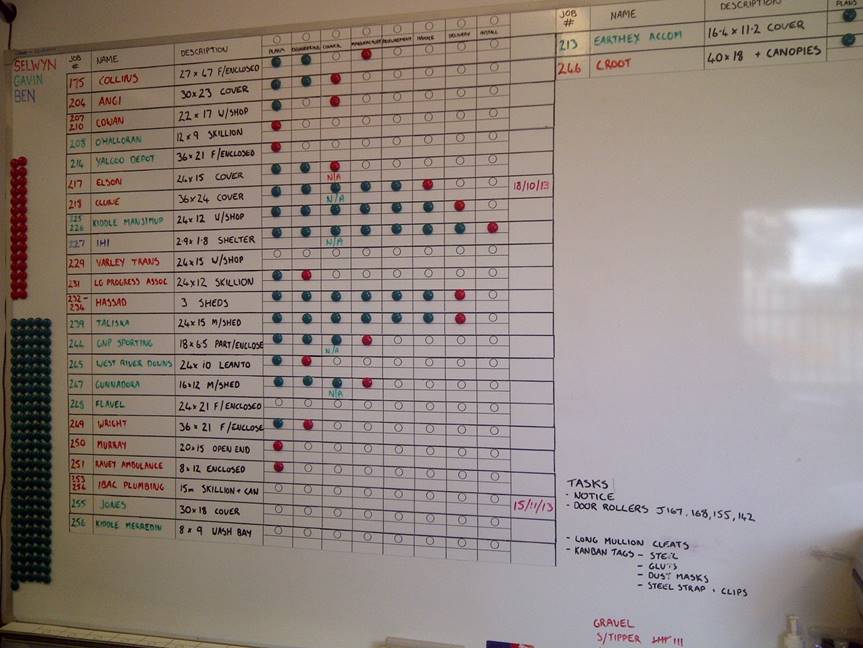 These action plans convey so much information, even to the casual observer. They tie the site map and the action together with pictures. This makes it much easier to share what is happening with your team. And an engaged team is much more likely to get the actions completed. It also makes it simpler to convey the status of the project and to share this with other teams and management.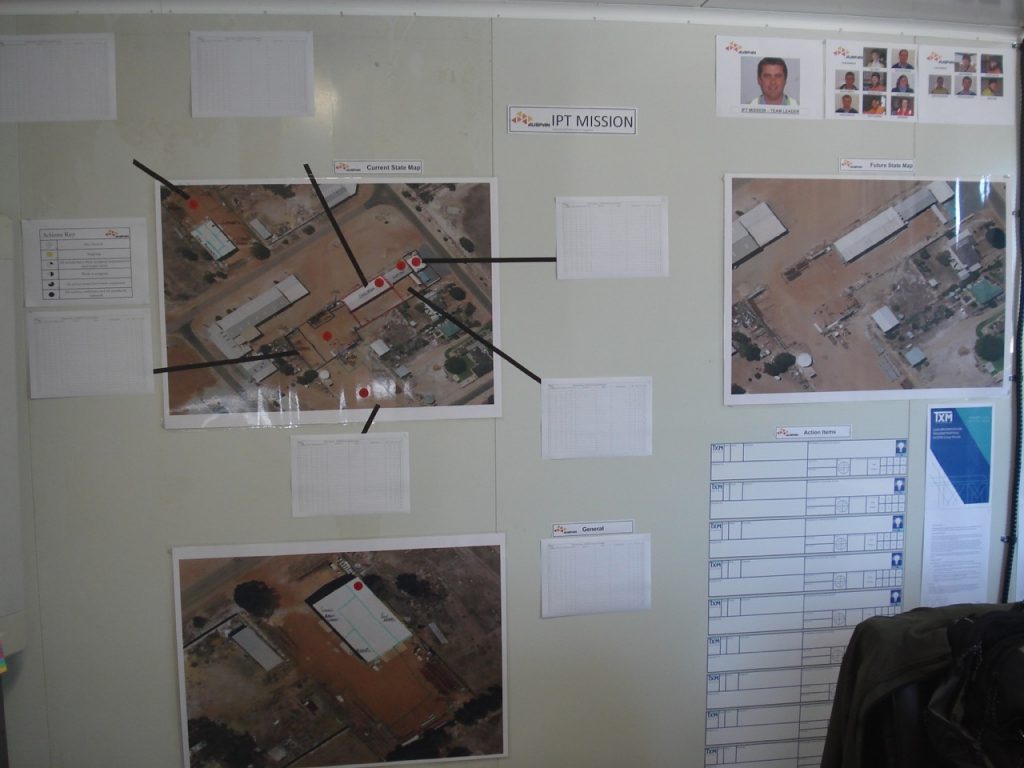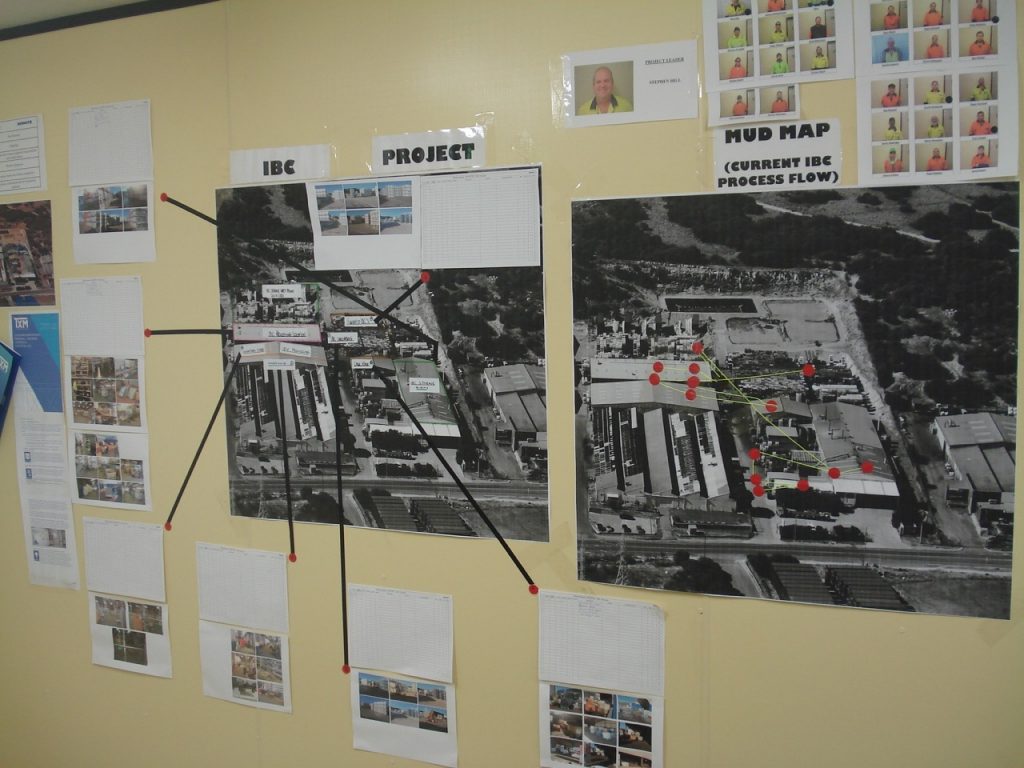 Why it is a Visual Action Plan Important?
There are many reasons why having a visual action plan is important. These include:
– engaging the team by making it more interesting
– making it easier to update in real-time
– improving the chance of success by keeping the key tasks front of mind
Transforming your Action Plan from Boring to Visual
1. On Display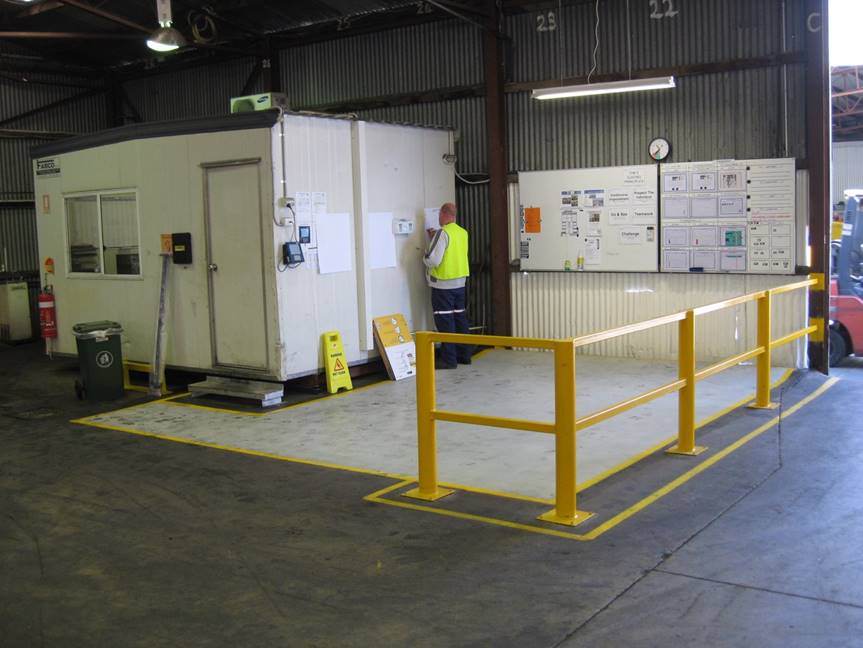 Start by taking what you have and displaying it in a meeting location or production board. Create a space if you don't already have one
2. Engage your Team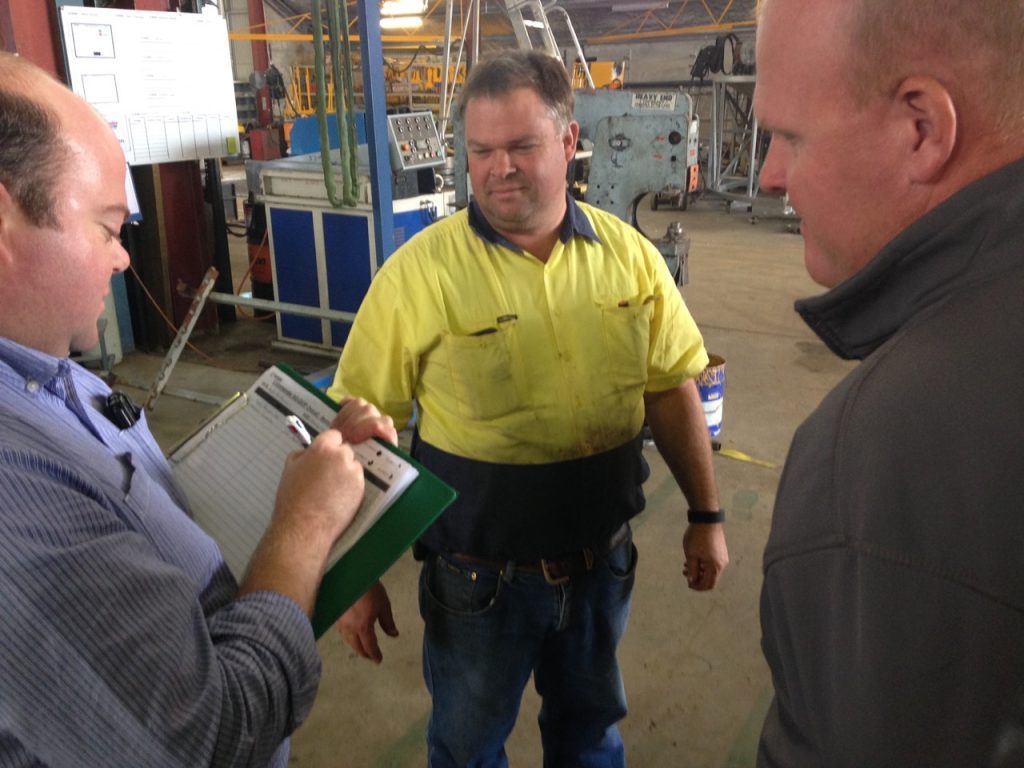 Encourage your team to get involved, creating and updating your action plan.
3. Review and Update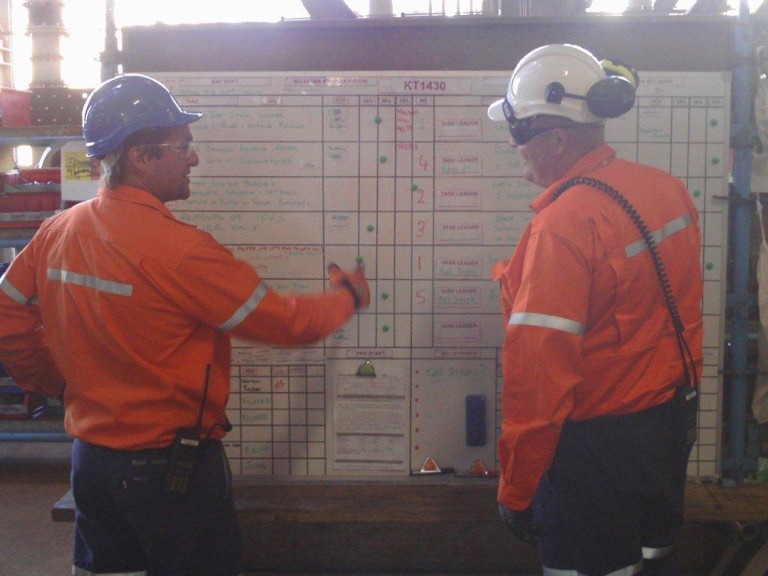 Review upcoming tasks in your daily or weekly meetings. The frequency of review will depend on the maturity of your team and the urgency of tasks. Keep them in front of mind and help keep the important actions from getting lost among the urgent, daily tasks.
In conclusion
We have outlined the important reasons for having a visual action plan and how it improves buy-in, with the three easy steps to take your action plan from boring to visual. If you need any help to get started, then call your TXM consultant today