Practical Tips for Warehouse Signage
For those of you who have been follow along on the TXM blog for awhile, you will know that we often talk about the importance of visual controls, and how they help to improve the efficiency of our teams. On a recent visit to the Henry Technologies warehouse in Melbourne we noticed their excellent warehouse signage. While it was extremely effective it was also really simple. We wanted to share these practical tips for warehouse signage with you.
There are four key aspects to this practical warehouse signage:
Identifying the rows,
Identifying the racks,
Identify the shelves and
Identifying the locations
Identifying the Rows
Firstly each row was allocated number, with number one being the closest to the workstation and the numbers increasing as you moved further away. Each row displayed its number, which was a vinyl numeral on a core-flute sign. This sign was then attached to the end of the racking with velcro. The velcro lets you easily move signs and racks around as your warehouse grows or product mix changes.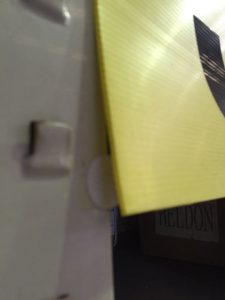 Identifying the Rack
Next, each rack was identified with a letter and on a different coloured paper, allowing for easier identification of the rack location. Near the workstation, the racks started with the letter A. This was printed on the colour paper, cut to size and folded. Small plastic holders were attached to each rack for the sign.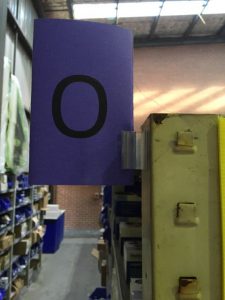 Identifying the Shelves
And finally each shelf was allocated a number that is clearly displayed at the end of each shelf.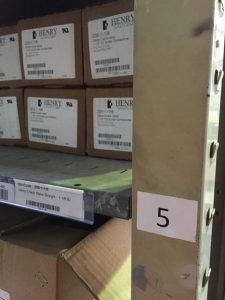 Identifying a Location
Each item stocked on these shelves has a location barcode so the picker can easily scan the barcode for each product picked.
Warehouse Layout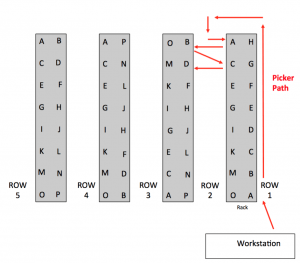 As well as great signage, the warehouse layout is also important when improving picking efficiency. The first row and rack number starts closest to the main workstation, where the picker collects her pick slip. For the second row, the rack lettering started at the far end, so the picker could order their pick slips in row, rack and shelf order, and walk the most efficient pathway while picking. The sketch explains the efficient layout more clearly and shows a sample picker path.
Reducing the path the picker travels when the pick slips are ordered are important in improving warehouse efficiency, and having simple visual controls will support your team.