TXM Lean Solutions will be Exhibiting at Austech 2019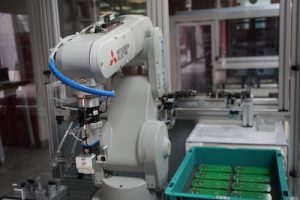 TXM Lean Solutions will be exhibiting at Austech 2019. It is the only show specifically targeted at the metalworking, machine tool and ancillary market held in Australia.
Austech has collaborated with National Manufacturing Week (NMW) and the Advanced Manufacturing Growth Centre (AMGC) to produce an impressive conference program.
Industry 4.0 will be a main focus at Austech 2019. TXM will be able to answer all your question relating to Industry 4.0 and how we can help you navigate this disruption.
For some industries it is already here. Industry 4.0 is happening around you already. TXM can help you amplify your business to new heights in these uncertain times.
We are looking forward to exhibiting and showing our experience assisting advanced manufacturers to improve operational performance through the application of Lean Manufacturing.
TXM are Australia's leading Lean Consultants with offices around Australia and globally. Apart from working with iconic Global and Australian companies, TXM has assisted many small and medium sized manufacturers (SMEs) to reduce lead time, increase productivity, reduce waste, improve customer service, increase flexibility and reorganise their factory layouts.
Our unique approach with SMEs has been particularly effective in the the advanced manufacturing sector, where we have been able to increase productivity by over 25% and reduce lead time by more than 50%. TXM Lean Solutions are very proud to have helped supercharge our clients businesses to the next level come see what we can do for you.
Visit us at Booth #505 right by Industry 4.0 Theatre and say hello. Talk us through the challenges you face in your business. Our team will have creative cost effective solutions to your problems.