Client Branach Manufacturing
Location Melbourne, Australia
The Challenge
The popularity of our client's products presented opportunities for them to expand their market in Australia and overseas. Constrained by space, production capacity, manufacturing systems and processes more suited to a much smaller business, our client recognised the need to improve production and management processes and systems in order to increase productivity, improve customer service and reduce waste – in short become more efficient.
Branach Manufacturing creates and distributes a world leading range of extension ladders and safety platforms that address many of the workplace safety issues associated with accessing heights. Used extensively in industrial and service environments, Branach also creates ladders and platforms for custom applications.
Impressed with a previous working experience with TXM, Branach Managing Director, Mike Walsh approached TXM looking for a pragmatic and tailored solution.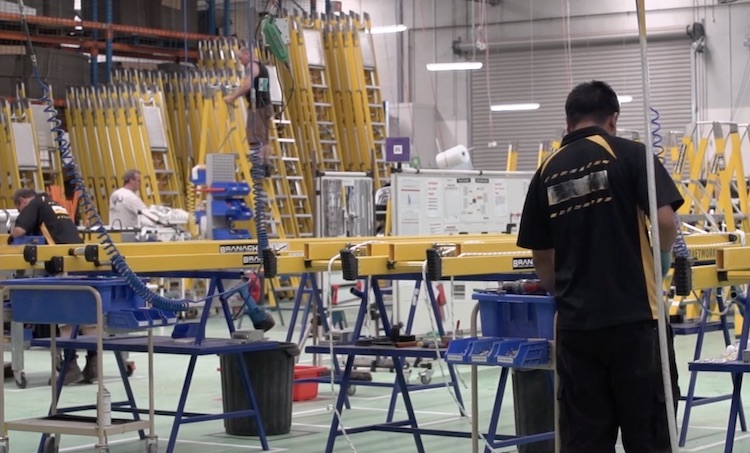 The TXM Response
TXM used Value Stream Mapping to identify Branach Manufacturing process inefficiencies. TXM assisted Branach to develop and implement a new future state for its operations involving:
Design of production cells for assembly of ladders and platforms.
Establishing a finished goods 'supermarket' for platforms.
Establishing a system to level production to customer demand.
Setting up a system to 'pull' ladder profiles and components into the assembly area.
Establishing a 'supermarket' to manage the re-ordering of raw materials.
Implementing P5S and visual management to more effectively track the progress of key metrics.
Using structured problem solving and a regular meeting to address persistent shop floor issues.
This all added up to a radical cultural change for Branach who adapted to the change enthusiastically.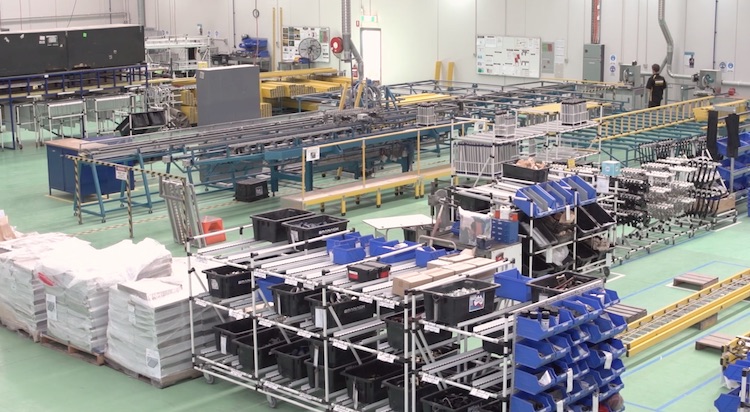 The Results
The Branach plant is now a showcase for the application of a lean production system in a small manufacturer. Branach has achieved significant improvements in operational performance including:
A 50% overall increase in productivity.
A 90% reduction in packaging time.
80% reduction in order lead time for customers for access platforms custom-made extension ladders.
Growing the business while retaining low overheads.
Most importantly the TXM project has provided Branach with the robust processes and productivity needed to grow their business, and grow they have, achieving a 100% increase sales over the past four years, including growing new export markets. Freed from day to day crisis management, Branach senior managers are now focused on improving their excellent product and developing new local and export markets.
Comments From Our Client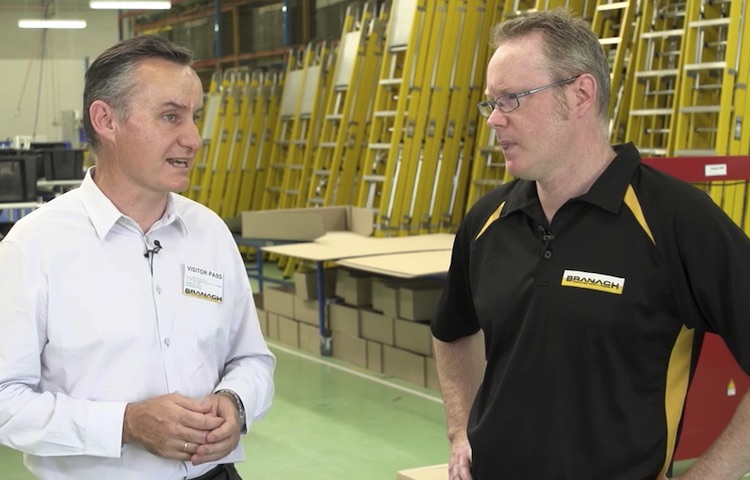 "It was comforting as a business owner to know that TXM had 'been there and done that' and could guide us through a very difficult process. They are a great learning resource and have played a key role in fostering lasting change in our business. We couldn't have asked for more from TXM – the team delivered what we wanted and so much more. They were professional throughout the project. They became a key part of our team for the entire project."
"TXM's professionalism has made working with them a pleasure. They offered the right advice at the right times to keep us on track and generated the motivation for us to keep moving forward. We now see that we too can become a model for other companies, something we would not have considered only a short while ago!"