Client Festo
Location Jinan, China
THE CHALLENGE
This company is a worldwide leader in automation technology and a global market leader for basic and advanced technical training. It is known and trusted by its customers for the superior products quality, the excellent problem solving and for a perfect customer service. As a "learning" organization, it has established a set of procedures and methods, enabling the company to continuously streamline operations and work steps, making the employees continuously adopt the latest science, technology and management methods in order to ensure a high quality of products throughout the company. Accordingly, the company expected TXM to help them to further enhance the management level through the concepts and methods of lean management so that they can better provide a higher quality of products to their customers.
THE SOLUTION
TXM customized a Lean management system for the plant, including the improvement of the plans, the equipment autonomous maintenance, 5S and the visual management, SMED and one piece flow, etc.
Defined clear long-term management goals for the company, identified the spots to improve, and developed an action plan through the analysis of the current state and the future state value stream map together with the management team;
Established a order visual management board to display the status of all orders, simplify the information transmission process and speed up feedback and problem resolution;
Established a mould visual information board to clarify the mold status and timely reflect mold problems and problem solving status;
Established a raw materials supermarket to visualize the stock status of the raw materials and helped to simplify the ordering process;
Established an equipment autonomous maintenance system, including the AM checklist, tags management and the one point lesson;
Implemented SMED for all die-casting machines and a vibration deburring process, and established a standard work for changeover, a significantly shortening changeover time and improving product on time delivery rate;
Established a one-piece flow mechanical and manual deburring process, streamlining process and increasing unit output.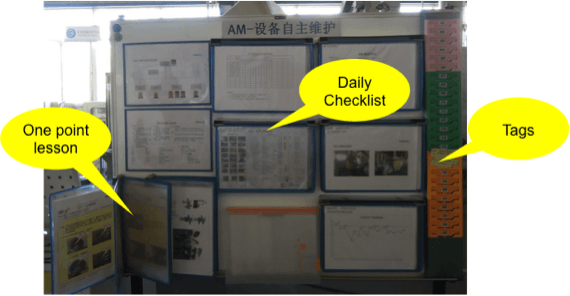 THE RESULTS
Through the implementation of the Lean project, the employees learned to use lean methods and tools to solve daily problems and improve the management process. The method of visual management freed the employees from the status of fire-fighting and enabled them to become more active and effective in problem solving. After the project, TXM helped this client to achieve:
A 45% increase in output;
A 55% reduction in throughput time;
A 79.7% reduction in WIP;
A 22.5% increase in OEE of all die-casting machines in U1;
A 35% increase in delivery reliability.