Client A major global technology manufacturer
Location Melbourne, Australia and Shanghai, China
The Challenge
Our client was a major global high technology manufacturer. Their operation was highly vertically integrated with in-house sheet metal fabrication and machining. The sheet-metal operation was highly efficient, but needed major new investment to remain viable and support the growth of the business. The client had decided not to invest further in this non-core activity, but was faced with the challenge of outsourcing over 2000 high precision and highly engineered parts and assemblies while maintaining final product quality and customer delivery and minimising working capital impacts.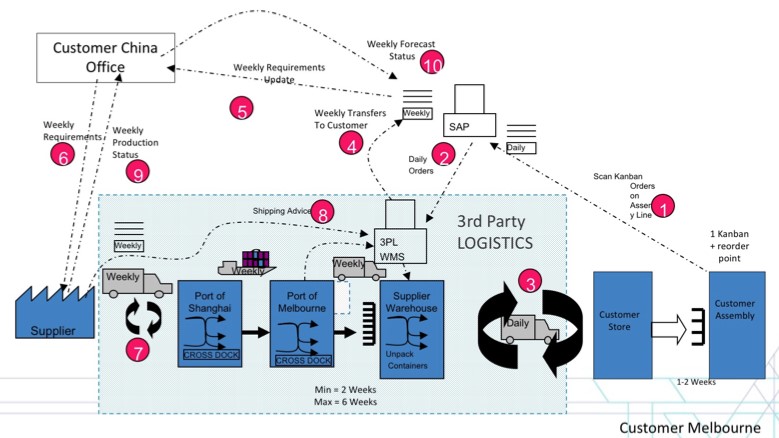 The sheet-metal replenishment flow from China to Australia
The TXM Solution
TXM managed the project from feasibility to outsourcing of the last parts. We identified a strategy of splitting the work across local suppliers and low cost Chinese suppliers in order to minimise risk while achieving maximum savings. We then managed a client project team to review over 30 suppliers and conduct a detailed evaluation on 10 suppliers with three being selected. TXM designed the supply chain for both local and import supply to minimise risk and working capital made a major contribution to the bid documents and supply documentation. Finally we facilitated the engineering transfer of the parts over a 12 month period ensuring smooth integration of the new suppliers and a gradual and efficient shut down of the in-house sheet-metal operations.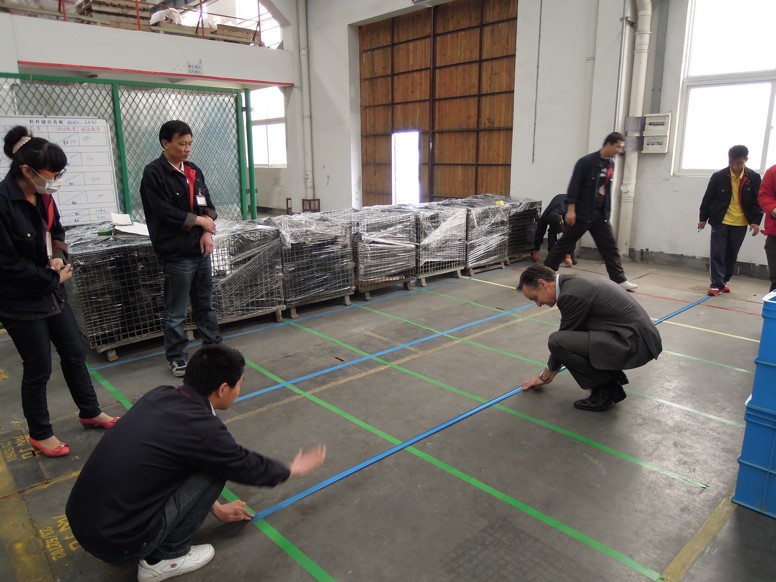 Fire extinguisher production line levelling board was established to manage production orders.
The Results
The project was completed under budget with ongoing savings significantly exceeding budget and no measurable impact on product supply throughout the transition period. The supply chain and outsourcing process has become a benchmark for the business who are now applying it on other outsourcing projects. Working capital for the client is around 20% of that required with other manufacturers.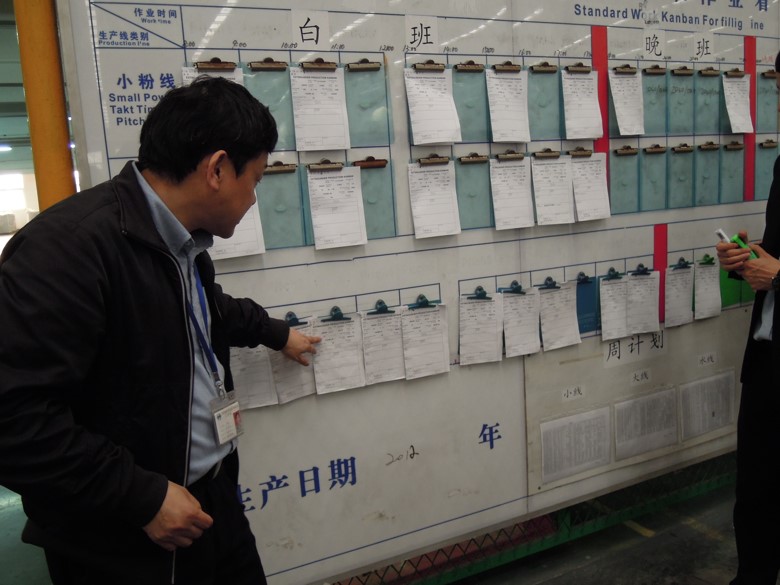 TXM consultants help one supplier to establish a visual replenishment supermarket for injection parts