Client A global leading pneumatic manufacturer
Location Jinan, China
The Challenge
Our client is a worldwide leader in automation technology, its Jinan plant located in north of China, includes die casting, machining, assembly and distribution.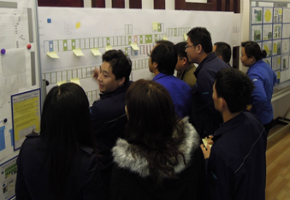 The lead time and cost to Europe was worse than Poland, thus German headquarters were planning to shift all orders of die casting to Poland. Our Client expected TXM to help them to slash the lead time and cost to bring them to be competitive in the market, and to avoid losing orders from Europe.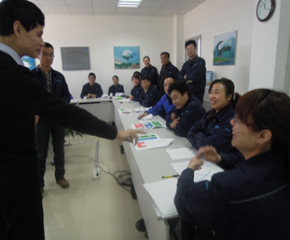 The TXM Solutions
Our Client started with a VSM workshop. The Current State Map showed 37 days manufacturing lead time and enormous inventories between processes. The aim was to achieve an 18 day lead time and improved efficiency in the whole process. An A3 plan was developed to achieve this challenging future state map.
After VSM workshop, TXM coached Our Client to carry out a series of Kaizen activities to achieve future state map. TXM helped Our Client to develop visual management to maintain Lean implementation easily.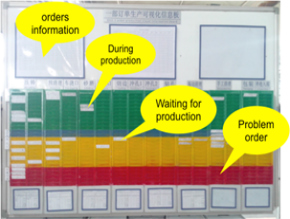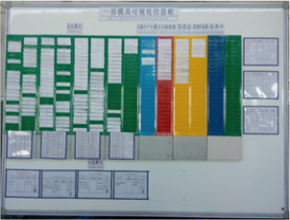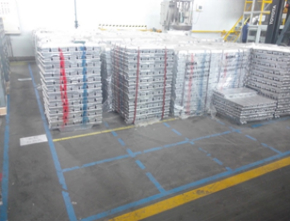 Besides visual management, TXM helped our client to establish a one-piece flow in the processes of machining, deburring and cleaning. It streamlined process and increased daily output.
SMED was also applied to all die-casting machines and a vibration deburring process. Through the SMED and standardised work, changeover time was reduced at least half.
The gaps to the standard work and problems were reviewed during daily team meeting.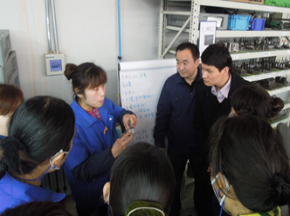 The Results
Through the implementation of the Lean concept, the employees learned to use Lean methods and tools to solve daily problems and improve process. After 9 months, our client achieved tremendous improvements, including:
45% increase in output;
55% reduction in throughput time;
80% reduction in WIP (Work In Process);
23% increase in OEE (Overall Equipment Efficiency);
35% increase in OTD (On Time Delivery).
Before and after pictures demonstrated the 80% reduction in WIP