TXM Becomes Approved Provider for Lean Funding Programme in New Zealand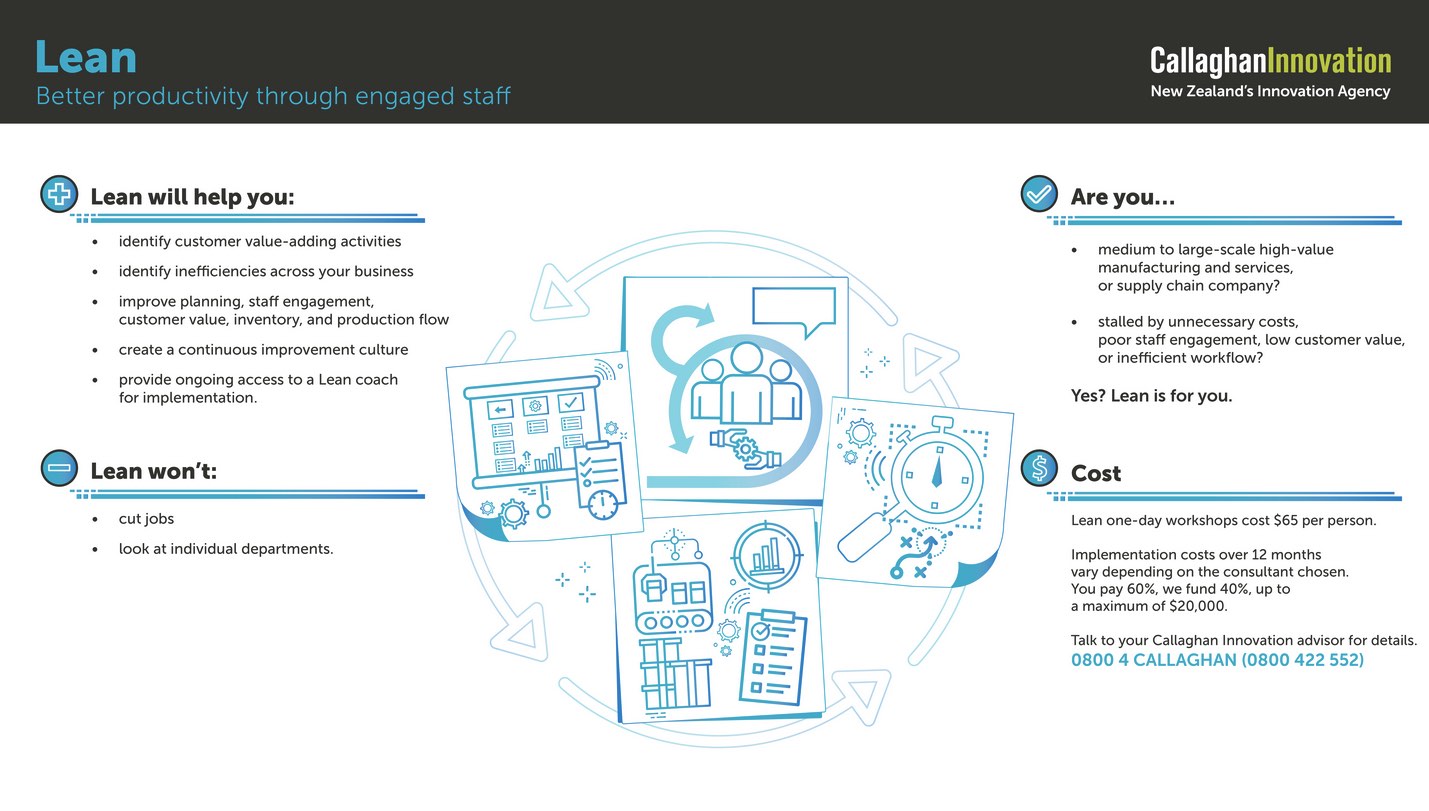 TXM Lean Solutions New Zealand has recently  been approved as a service provider for the Callaghan Innovation Lean Programme. This programme enables eligible companies to obtain a grant of up to $NZ20,000 to fund an investment in Lean consulting and training services.
Callaghan Innovation is a government-based agency supporting hi-tech businesses across New Zealand. They partner with ambitious businesses of all sizes, providing a range of innovation and research & development services to suit any growth stage.
TXM Lean Solutions New Zealand will be providing expert consultants and industry knowledge for their Innovation skills programmes covering Lean and Digital Lean (Industry 4.0) as an approved service provider.
TXM brings a wealth of experience from working with more than 500 manufacturing, food, and distribution businesses in more than 20 countries. Our experience ranges from large scale agri-businesses to sophisticated medical device manufacturers. Our industry knowledge base is second to none.
How the Lean Program Works?
Callaghan Innovation deliver one day Lean workshops throughout New Zealand.
To sign up for one of these workshops go to the Callaghan Innovation Website
Registrations are limited to a maximum of three people per business and priority is given to registrations from businesses new to the Lean programme.
What are the Costs?
Lean one-day workshops cost $65 per person. Book by contacting [email protected]
Once you've attended a workshop, you can then appoint a Lean coach from TXM to get Lean implementation underway. Implementation costs over 12 months vary depending on the consultant chosen. You pay 60%, we fund 40%, up to a maximum of $20,000.
If you would like to know more about Callaghan Innovation and their Lean Programmes, please don't hesitate to contact us or visit Callaghan Innovation