Client Ivyline
Location Coventry, UK
Background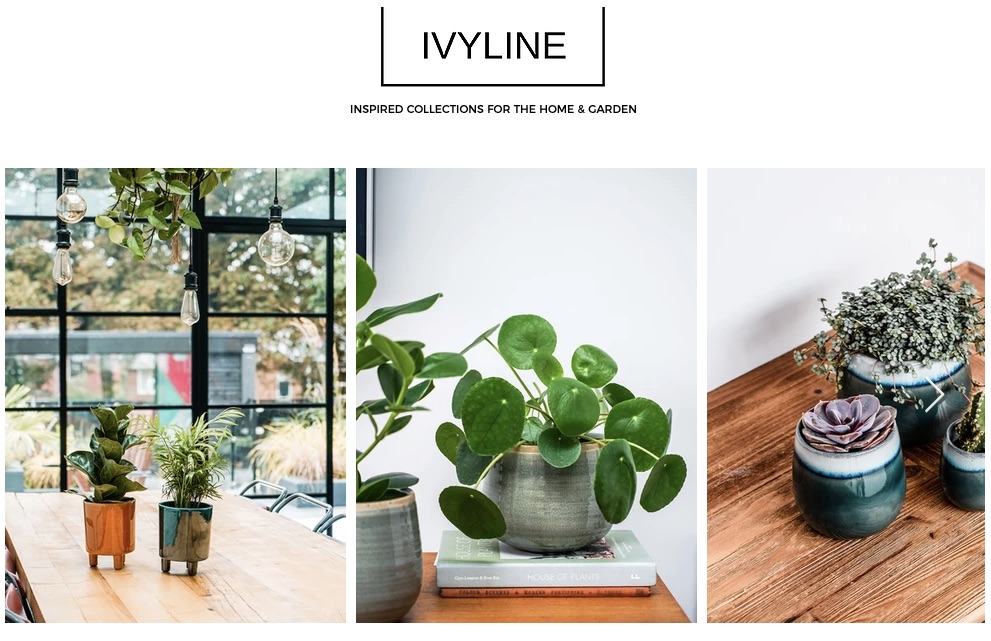 Established in 1976 Ivyline have become the trusted partner for retailers. Ivyline are based in Coventry, UK and import and supply a wide range of retailers across the country. Ivyline's strong stable of core products is supplemented by seasonal and fashion lifecycle products imported from across the globe including Europe, India and the Far East.
Products that Ivyline regularly stock include Plan Pots, planters, candles, fireside products and fire-pit equipment.  These products are fulfilled from a Third-Party Logistics warehouse located in the midlands supplying garden centres across the UK and retailers such as John Lewis, Dunelm and TKMaxx.
The Challenge
A global business with global challenges Ivyline asked TXM's UK Senior Lean Consultant Tim Scurlock for expertise in value stream mapping their supply chain & streamlining business processes. Sales margins were threatened by a combination of exchange rates, long lead times, supply chain efficiency, fulfillment costs, storage cost, inflation and economic factors.
An ABC analysis on their stock was conducted to help identify profitability & categorize their revenue streams to enable better stock control decisions to be made. The supply chain mapping session yielded problem areas & pinch points identifying decision points and lead times. This created a clear understanding of the current state and the opportunities for improvement.
The ABC analysis led to a modelling exercise to model Economic Order quantities (EOQs) according to which kind of demand curve was experienced throughout the year.
Core Products – Purchased all year round with some seasonal demand.
Seasonal Core Products – Purchased at seasonal peak times, Christmas & Easter products, such as advent candles, firepits and citronella candles.
Fashion Lifestyle Products –Products experiencing a short lifecycle following trends and purchasing habits.
"We found that half our profit came from less than 10% of our range or products and that we had too much stock languishing in the warehouse. What we hadn't realised was quite how much of our margin was being eroded by slow moving stock. TXM helped us to develop Safety Stock and the most cost-effective re-order points and to build that into our weekly ordering process and to develop a node import strategy to reduce carriage costs." Scott Thomas, Managing Director of Ivyline.
TXM developed strategies for each demand curve allowing Ivyline to predict and make better business decisions on a daily and weekly basis.
The TXM Solutions
50% of profit was contributed by 8% of the range whilst the lowest selling 653 SKUs contributed only 1% of profit, therefore a de-proliferation of the range was required
Analysis and strategy developed for re-ordering / decision points for Core, Season Core and Fashion Lifecycle products
Ordering programme put in place for both Short Lead and Long Lead products
Carriage Node plan developed: sharing logistics of smaller loads across SKUs to bring in more regular, smaller quantities
Optimising the pallet height to reduce handling charges at 3PL – saving £3 per pallet re-stacking cost and a subsequent £1.50 per pallet per week storage charge.
The Results
Operational costs reduced in year one by 20% whilst sales increased by 25%
Ability to judge seasonal product by the first 6 weeks on-sale with the option to make further stocking decisions based on long or short lead times
Framework / template in place to reduce overstock and make a 'disposal' decision towards the end of the season
Increased understanding of the market enabling bold decision making: getting stock quantities right more often and having the confidence to make the right disposal decisions for low selling / low margin product at the right time.