TXM Signs MOU with Bosch Rexroth Australia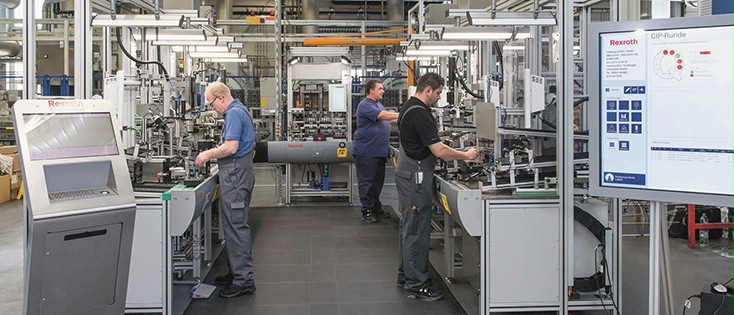 Melbourne based global operational excellence consultants, TXM Lean Solutions and world leading automation and assembly technology providers Bosch Rexroth have signed a memorandum of understanding covering co-operation between the two companies in Australia and New Zealand.
TXM are leaders in Lean manufacturing across Australia and New Zealand. Over the past 18 years they have built a reputation for practical, outcomes focused Lean implementation with sustained results. This has been built on the deep practical manufacturing experience within the TXM team. As a result, according to TXM Managing Director, "Our customers are increasingly looking to us to provide a broader perspective on operational excellence beyond Lean manufacturing."
TXM are world leaders in factory layout design, having designed hundreds of factories across 25 countries around the world.  Increasingly these projects are requiring consideration of how automation and advanced systems can be integrated into the process. The push towards Industry 4.0 means that we are often being ask by clients to advise them on the right automation and assembly technology solutions for their businesses. TXM's McLean says, "We have decided to seek out partnerships with "best of breed" providers across automation and systems that we can recommend to our clients. We were seeking a provider that could help our clients with robust and well-designed Lean workstations, conveyors, and material handling systems. Bosch Rexroth was therefore a perfect fit for us. We are very excited about this new agreement."
As part of the arrangement, TXM customers will receive a discount on Bosch Rexroth products. TXM also hopes to leverage Bosch Rexroth expertise to increase customer awareness of the technology available to them and how it can be leveraged. "Our expertise is in helping customers work out the right applications for automation and assembly technology. Bosch Rexroth and its automation integration partners such as Bosch Australia Manufacturing Systems (BAMS) can then do the detailed design of customised solutions for the customer application, providing a total solution." says McLean.
The Bosch Rexroth range includes manual production systems such as flow racks and custom assembly workstations as well conveyors, transfer systems, automatic guided vehicles, collaborative robots, and RFID systems. Several key TXM customers are already using Bosch Rexroth products and integration support from BAMS.