Client Garments Supplier
Location Jiangyin, China
The Challenge
Our client is a leading supplier of everyday brands in Oceania, with products ranging from footwear, home wear, underwear to hosiery and work wear. Facing fierce competition, our client aimed to reduce the costs and the lead time through the implementation of the Lean management of their suppliers.
Jiangyin Harvest was a key supplier of outerwear for our client. Harvest was a flexible and vertically integrated operation with their own extensive fabric knitting operation. Lead time was industry standard at 90 days, however, there was significant opportunity to reduce, providing a competitive advantage to Harvest and our client.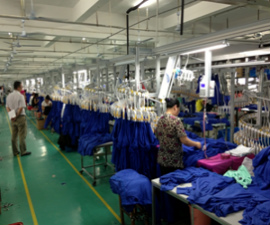 The TXM Solutions
TXM believed that the only way to achieve sustainable Lean cultural change in a Chinese manufacturing organisation (especially a Chinese owned private company) was for the consulting support to be delivered on-site by skilled mainland Chinese consultants, working on the factory floor of the Chinese supplier. This meant that the range of complex cultural and operational issues could be addressed on-site in the Chinese workplace leading to more of a sustained change. TXM sent our local Chinese consultants team to coach Harvest to do the Lean transformation.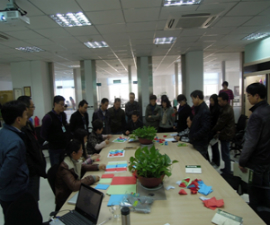 Firstly, TXM conducted a 1-day Lean workshop for the senior leadership team at Harvest along with representatives of our client. This workshop introduced key Lean concepts and principles to Harvest and demonstrated how they apply to the garment industry. TXM coached the leadership team in Lean leadership behaviours so that they could understand their role in supporting a Lean transformation and the key everyday behaviours that they need to demonstrate to drive improvement. It also helped to identify leadership and cultural barriers to Lean change at Harvest and agreed how these could be managed and mitigated through the Lean transformation process.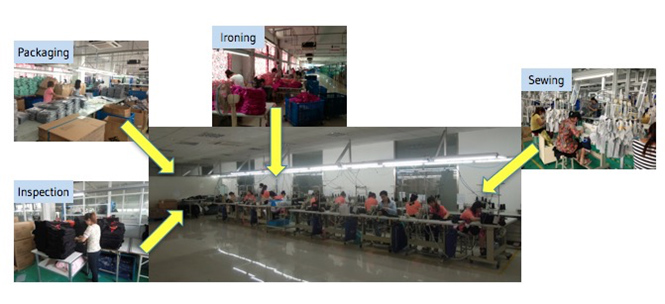 TXM then facilitated a cross-functional team from Harvest and Pacific at the supplier's site to map the end to end process for manufacturing clothing. The value stream map included receipts of orders and forecasts from Our client through to shipment of finished goods. Then a Lean future state map and an A3 plan for implementing the future state was developed.
TXM then coached the Harvest team over half a year to implement the future state map.
The implementation included:
Creation of integrated production cells with one-piece flow to cut lead-time, reducing production footprint and eliminating waste and inventory between processes.
Establishment of "visual controls" so that performance and problems could be clearly seen by everyone.
Implementation of an Andon system to enable team members to quickly highlight problems and prompt action to keep production on target.
Development of pull systems to manage the flow of products in "cutting – sewing" process.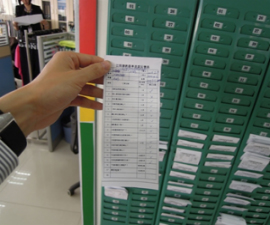 The Results
Through half a year's Lean implementation, Harvest reduced lead time from 84 days to 70 days. WIP inventory got a huge reduction by 63.6%, thus the storage area also reduced to 63.6%. One whole floor used to be WIP warehouse is now empty after the Lean implementation.
This has allowed Harvest to install new production lines without an investment of a new factory. Efficiency was increased by 25.2%, which helped to reduce the cost for both Harvest and Our client. Harvest confirmed that the gain of this Lean project was more than 1 million USD.