Client A global leading packaging supplier
Location Nanjing, Suzhou, Guangzhou, Baoding in China; Johore in Malaysia
The Challenge
Our client is the leading supplier of packaging to global electronics manufacturers and subcontractors who demand "Just In Time" supply at short lead times. Our client's businesses were struggling to meet the demanding quality and supply requirements of their customers leading to excessive work in progress, poor productivity and high levels of customer returns.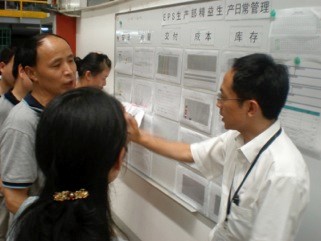 The Solution
TXM introduced lean enterprise principles across four plants in China and one in Malaysia. TXM mapped the key product value stream maps. Then TXM helped multi sites to implement action plans to achieve future state VSM map, the key actions were:
• Coached plants to improve production planning using FIFO flow between processes;
• Established finished goods supermarket to control overproduction and shorten lead time;
• Used A3 plans to establish structured problem solving to address daily issues in quality, reliability and productivity;
• Improved plant layout to increase space utilisation and material flow;
• Established TPM (Total Productive Maintenance) system to improve equipment reliability and reduce downtime;
• Introduced "Lean Daily Leadership Process" involving maintenance of key visual metrics, daily meetings to take action on performance and problem solving.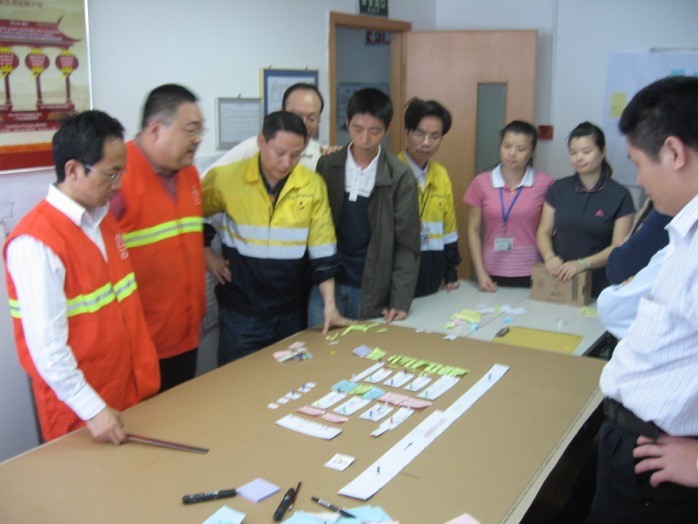 The Results
Through the implementation of Lean improvement project, our client achieved breakthrough improvements among plants in China and Malaysia, including:
A 32% reduction in finished goods inventory;
A 28% reduction in lead time;
A 44% reduction in plant space utilization;
A 75% reduction in monthly backlog orders;
A 25% reduction in quality defects and rejects.