David Allen Joins TXM New Zealand as Senior Consultant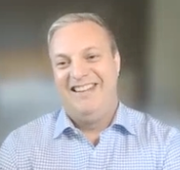 TXM New Zealand is excited to announce David Allen joins as Senior Consultant in the Auckland area with over 20 years of experience in manufacturing project management and consulting across the UK and NZ. He brings an extensive and dynamic set of skills to the New Zealand team whilst being a hands-on operational leader with a logical systematic approach with a history of proven results.
David has broad skills in operations management, business continuity planning, strategic thinking & planning, change management, project management, development, and deployment of world class manufacturing programmes within multi-site / international organisations (from start-ups to advanced level), advanced quality management principles and auditing within ISO based management systems.
Over the past 20 years David has worked at some of the UK and NZ's premier manufacturers including Abbott Diabetes Care UK, Fiat Group, DeLaRue – Bank of England, Bespak Europe and most recently New Zealand Window Shades & Fresco NZ. During his time in these roles David has held titles across a variety of roles including Operations, Quality, Management and Consulting.
David is available for consulting immediately and can travel anywhere in New Zealand. Please contact Peter Davidson on +64 21 314 991