Our TXM Lean Minute videos have attracted attention from around the globe and we love bringing them to you! They are a fun way to bring our lean philosophy, theory and practical tools to life, and hopefully the help to reinforce a point you already know, or to bring you something new, or a new way of looking at things in your business.
This week we bring you our Top 3 TXM Lean Minute Videos: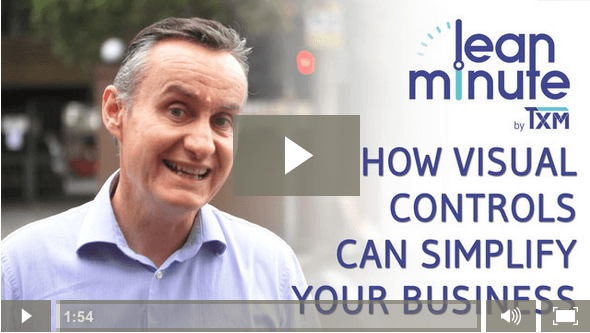 Visual controls are simple visual cues or signals that tell us the current situation and enable us to make decisions based on facts. Visual Controls are everywhere in our everyday life – we need to make sure we use them in our workplace as well.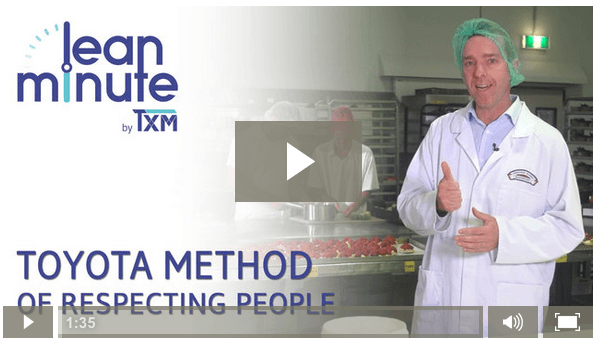 Respect for people is a core value at Toyota. Here Anthony Clyne provides some simple tips on how to use the Toyota Method to help you show "respect for people" in your workplace. At TXM we teach the skills of Lean Leadership by coaching leaders to demonstrate simple everyday behaviours such as these.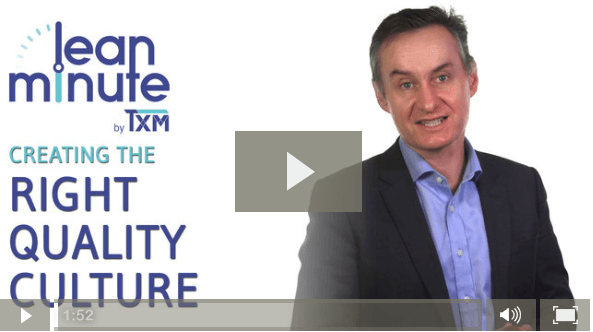 As leaders we determine the culture of the organisations we lead. This is especially the case when it comes to quality. This Lean minute video explains with a simple example. If you want to create a Lean quality culture in your business then you need to send a consistent message that sending defective product to the customer is never acceptable.