TXM Exhibiting at FoodPro 2023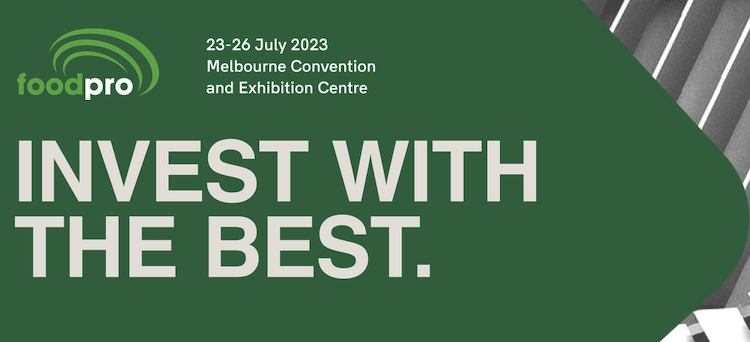 We are happy to announce our participation in the FoodPro 2023 exhibition, this will be our first food and beverage show since 2019. FoodPro 2023 is this years prominent food and beverage exhibition, gathering food producers, manufacturers, and distributors to showcase the cutting edge developments in food and beverage. Food & Beverage manufacturing is the largest sub-sector of manufacturing in Australia in terms of both sales at $81.5 billion and employment at 246,800 people.
Visit Us at Booth F21
At TXM we pride ourselves on our global experience and local knowledge, with a widespread presence across the Australia and internationally.
We have successfully partnered with some of Australia's largest food manufacturers like Ferguson Plarre, Harvest Moon, and Pattie's Foods to achieve remarkable results. Through our expertise, we have effectively reduced waste, enhanced productivity, improved customer service, increased flexibility, minimised downtime, and optimised production layouts.
Our approach has proven particularly successful within the food manufacturing sector, where we have achieved remarkable outcomes. We have boosted productivity by over 35% and reduced lead time by more than 50%, demonstrating the effectiveness of our unique delivery & results.
FoodPro 2023 will run from Sunday 23 July to Wednesday 26 July at the Melbourne Convention and Exhibition Centre, be sure to visit us at booth F21.