Client SDS Protection
Location Surrey, UK
Background
SDS (Specialist Door Solutions) is one of the UK's most well established and leading specialists in permanent wall surface and door set protection. SDS collaborate with architects & construction in providing PVC post formed doorsets for hospitals, retailers, schools and manufacturers across the UK. SDS has four decades of experience manufacturing these exceptional doorsets.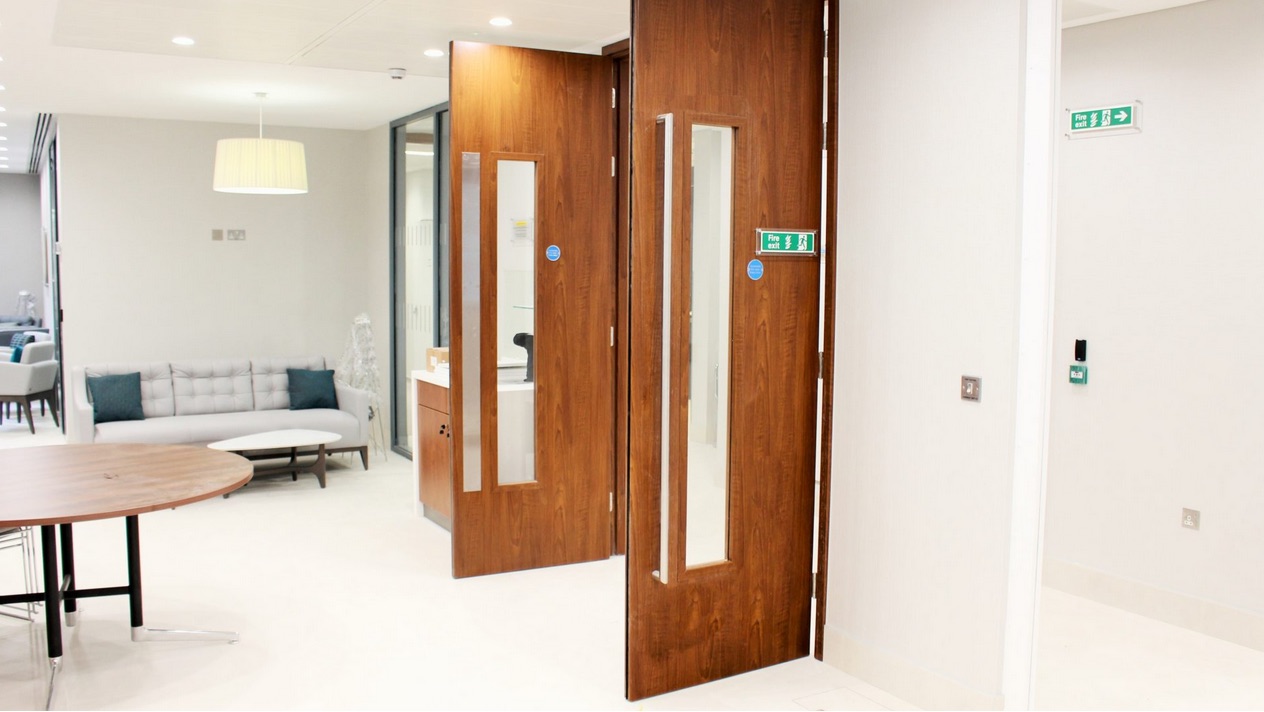 Demand for their doorsets continues to grow rapidly in the current environment due to their product being hygienically safe, visually pleasing, easily maintained and durable. SDS's thermoplastic encapsulated doorsets lay claim to be the most desirable doorset type and with the introduction of 'Woodgrains' finishes, they are to be found even in the most exclusive of settings.
SDS cover numerous market sectors including Healthcare, Education, Retail, Pharmaceutical, Residential and Food Industries. TXM Senior Lean Consultant Lee Candy worked alongside the teams at SDS to transform their operations from underperforming over two sites to double output at a consolidated facility.
The Challenge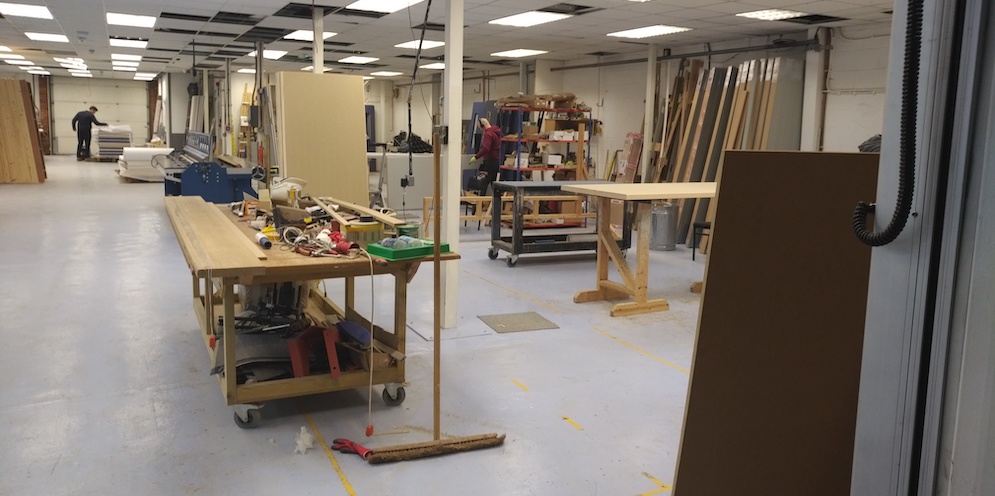 Specialist Door Solutions were reaching capacity limits and needed help evaluating their operations and processes. SDS asked TXM Senior Lean Consultant Lee Candy to help analyse their end-to-end process from the order receipt to delivery of finished goods. SDS were looking to consolidate their manufacturing teams under the one roof but were unable to achieve this without the help of TXM.
TXM proposed a plan that would incorporate the Facility Layout Development Process (FLDP) involving the Operations Manager, Production Supervisor, Team Leader, High Potential Operator, Engineer and Draftsperson. This new Lean layout needed less racking, less material movement, required a smaller footprint, and minimised overall cost. The new facility layout incorporated both manufacturing teams under the one roof. Up-skilling and coaching employees to sustain their Lean transformation was seen as a major barrier to the success of implementation
TXM expertise then mapped the current state and future state maps to evaluate and improve SDS's end-to-end processes to cope with a doubling in their normal demand, reduce stock holding, reduce WIP and consolidate two teams into one facility.
The Solution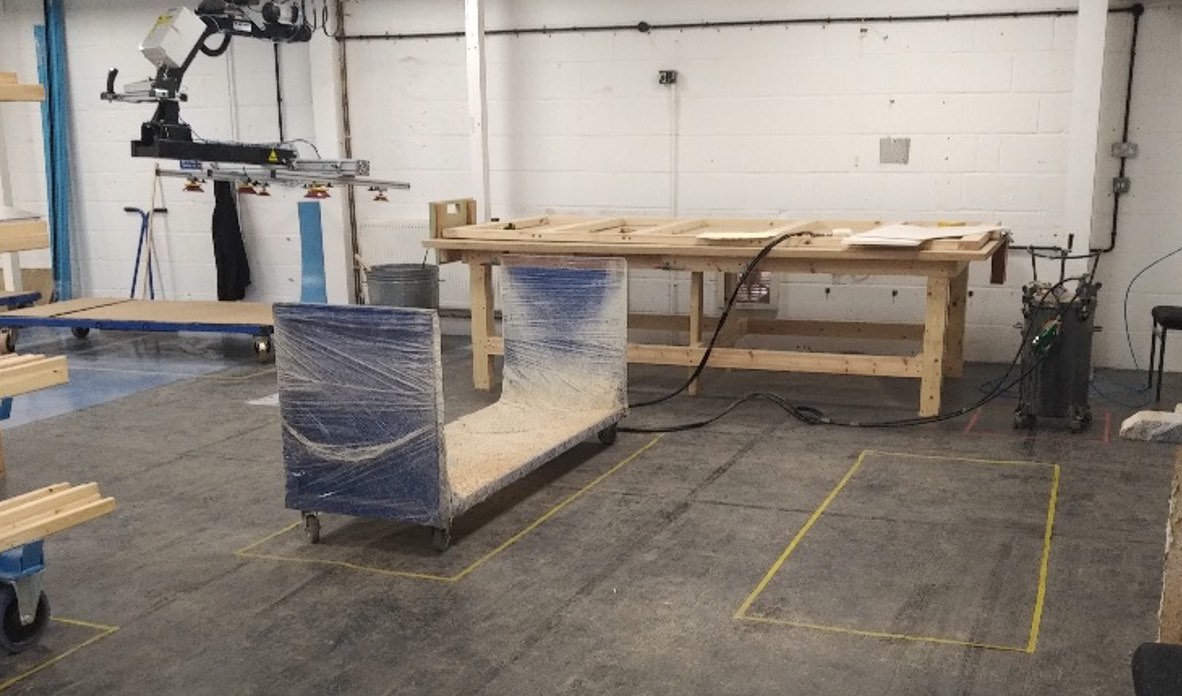 Current State Mapping of the complete end-to-end value stream was conducted from the ordering of frames and doors to the delivery of finished goods. Involving cross functional teams from operations, production, engineering and leadership the Current State Map showed exactly where the waste was hiding. Giving a basis for enormous improvements with the right processes in place. It also revealed a need for a reworked facility layout to achieve their ambitious targets.
The Future State Map detailed the end-to-end process changes at SDS the business from the prep cell to forming and gluing to the finishing cells. A plan of actions was created to achieve the ambitious targets set by the future state mapping session. This included everything from reworking the facility layout to introducing stand-up meeting boards and visual management techniques.
TXM Consultant Lee Candy coached a new 'Lean Champion' at SDS to help keep the transformation on track. The Lean Champion's role is to guide and drive the transformation whilst the TXM Consultant isn't on site. The champion provides a point of reference for the progress of the project and makes sure all future state actions are completed after each visit.
The Results
TXM were able to bring aboard a Lean Champion who kept the transformation on-track whilst completing the consolidation of the sites' and moving to a new production system.
Two sites merged into one allowing greater product flow and eliminating a sizable transportation cost without losing any people.
Value Stream Mapping created a One-Piece Flow at the single site across the entire production line including Prep Cell, Forming, Gluing and Finishing Cells.
Implementation of Workplace 5S has meant a greater ability to see WIP and a cleaner workshop.
Batch sizes were reduced creating less defects enabling a doubling of capacity and a sizeable boost to sales.
The appointment of a Lean champion had positive effects on the culture at SDS, improving morale and safety on the factory floor.
TXM Lean Solutions are a global operational excellence consultancy with offices across the United Kingdom, Europe, Australia, North America & China. Need help streamlining your business? Contact TXM today!