As Australia's decline of its manufacturing sector, China is actively taking steps to accelerate its move up the value chain. China was once an attractive option for you seeking to minimise production costs. However, your China supplier advantages are rapidly eroding, you may be facing the headaches as below:
Price increasing
Costs are soaring in China, the cost in labour, land prices, energy, environmental and safety regulations, freight and logistics and taxes all play a part. Made in China is not so cheap as before.
Poor Quality
Made in China is not equal to poor quality, but this is a huge concern as you can see many imitations or fakes from China. You may also have experienced unacceptable quality from your China supplier. When sourcing from China as so many Australian manufacturers do, handling quality problems with overseas supplier would be a challenge.
Long lead-time
When you're sourcing products from China, you have to embrace long—and, often, unpredictable—lead times. Bottleneck, inefficiency, large batches, labour unrest are all too common in china supply chains. Can your business bear such interruptions? You might also need spend high expedited freight to save your operation and customer. There are ways to mitigate these risks, but they usually involve maintaining higher inventory levels at home—which, of course, carries significant cash flow repercussions, and also includes the risk of high scrap costs in the event defects are found.
Communication
Communication tends to be a barrier, not only between Chinese and English, or Chinglish and Aussie English, but also the culture difference. You might communicate with email and Skype with your China suppliers, but misunderstanding easily occur in both parties. We also saw well written quality inspection manual been translated into poor Chinese or wrong Chinese, but nighter you or your Chinese supplier can aware the mistake. You may also spend more than 10 hours to fly to China to deal the issues, however, do you really confident that your words are well interpreted and delivered? Our Chinese Lean consultant Justin Tao once alerted Victoria super trade mission to china that they used wrong interpreter since while Australian delegate was talking one thing but the interpreter was telling the Chinese companies another thing.
So the the overall cost of your China supply chain might much more than you can think. TXM could provide you is an end to end solution to your challenge in China supply chain. TXM provides comprehensive supports with:
Redesign your China supply chain process by Lean thinking.
Improve your Chinese supplier's cost, quality and lead time by applying Lean manufacturing.
TXM has Chinese Lean consultants based in China mainland and also Chinese Lean consultant based in Australia to support the communication and implementation.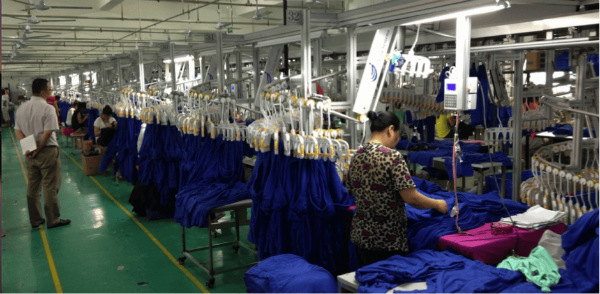 Let the proven TXM experts who are on the ground in China assist you to avoid the problems and reap the reward of cost effective products manufactured in China by manufacturers who have Lean manufacturing in place.
If you need support with your China supply chain, email [email protected]