Client Alimak
Location Madrid
THE CHALLENGE
Our client is a multinational company specialising in access and maintenance solutions for building facades. Their Madrid (Spain) site includes two factories: component manufacturing and final assembly of the units. The company's products have a very high degree of customisation and the production volumes are relatively low.
To increase the competitiveness of its production sites, the group launched an Operational Excellence Program and entrusted TXM with the design of the program and its implementation at the pilot site.
THE TXM SOLUTIONS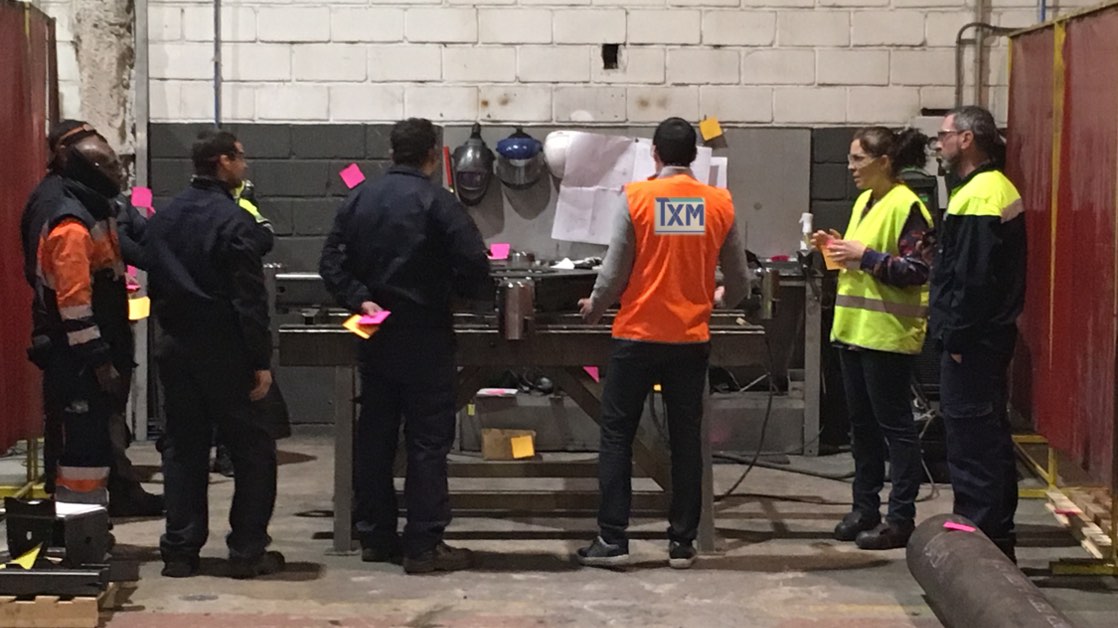 The leadership team first established operational objectives (productivity, safety, quality) in line with the group's strategy. These objectives were used by TXM as a common thread for the deployment of the program.
The program was based on the 5S methodology to create a standard for the workspace and develop a continuous improvement system that helped identify and eliminate bottlenecks in physical production flows.
Standard working cells were created and dedicated to the manufacturing of the main sub-assemblies. The team leaders were trained in daily performance metrics and problem-solving techniques. They were supported by TXM through the operational excellence program.
THE RESULTS

After 12 months, the pilot site saw its production hours cut by 22% on flagship products, thanks to the improvement of raw material flows inside the factory and the creation of standard work cells for the main components.
Space requirements were reduced by 15%, which made it possible to install new machine tools to meet the new technological requirements of its customers. The rate of orders delivered completely and on time has improved by 50%
Even more important, the commitment and motivation of employees has soared, and the approach has been validated by the group's CEO who asked that it be gradually replicated across other sites. A team from the pilot site is now ready to multiply it independently.