Internationally Accredited Training for the 'New Normal'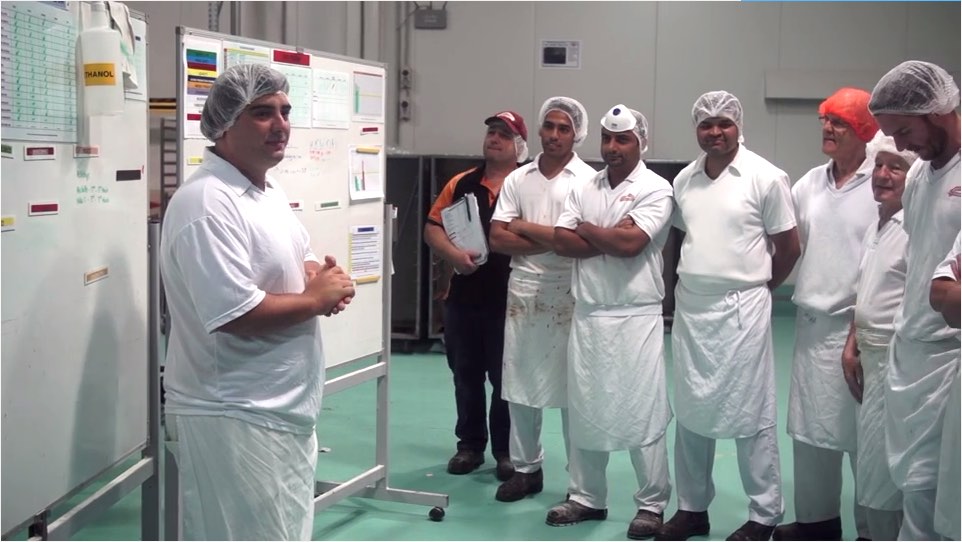 The current climate means that you and your employees might be faced with downtime or looking to up-skill for the future recovery. This means you might be looking for workshops or courses that can teach new skills and provide you and your employees with growth and support.
A great way to support you and your employees is to educate and empower them to become better at their jobs. This can have the effect of boosting moral, increasing productivity and creating a culture of continuous improvement.
Here at TXM over the past few months we have seen the need for businesses of all shapes and sizes to adapt to the 'new normal' this might be though a new factory layout, supply chain management, our accelerated productivity program or accredited training. Our ISO18404 Lean Practitioner Program is designed to coach you to become a facilitator of change in your organisation.
Accredited to the International Standard ISO18404
TXM have recently received accreditation from global accreditation body, Exemplar Global, to deliver Lean Practitioner and Lean Leader Courses that comply with the international standard for Lean and Six Sigma, ISO18404.
Lean Practitioner & Lean Leader are the Lean equivalent to Six Sigma Green Belt and Black Belt levels respectively. The ISO18404 standard will provide Lean Practitioners & Leaders with a qualification that is assessed against a globally recognised standard, ISO18404.
The involvement of Exemplar Global means that our course delivery material and assessment procedures have a clear link back to the standard and have been independently assessed by a recognised international audit organisation.
In line with TXM values, the Lean Practitioner and Lean Leader courses will be based on proven TXM Lean approaches and be delivered by our own ISO18404 accredited Lean Experts.
Who Is It Suitable For?
Participants will be assessed on the practical project work that they do in their business, meaning that they have to show that they can deliver actual results in the workplace rather than just complete paperwork and exams.
We also have the ability to recognise prior learning in our assessments, providing experienced practitioners with the opportunity to obtain an internationally recognised qualification to back up their real world experience.
How Do I Participate

The course is currently available to our clients as an additional extra on top of your Lean deployment. It can be a great way to train employees in Lean to accelerate your Lean deployment and up-skill your teams. Alternatively we can run the course in-house for multiple people.
Contact TXM for more information.