One of the big (and rather unsurprising) insights of the last decade is that success with Lean depends on the full engagement and support of leaders at every level of the business. I say unsurprising, because the reality is change of any kind in business will rarely succeed without leadership engagement and support. Lean is no exception.
However it is not enough to just say that leaders need to be supportive if Lean is to take hold and thrive. Leaders at all levels need to know the specific actions they need to take and the behaviours they need to demonstrate to effectively support their Lean transformation.
However before we even get to asking our leaders to support Lean, we need to give them the reasons why they should support Lean. So how do we do that?
Over the years, Lean Leadership has been a key focus of our blogs and videos and so I have selected five videos that best help answers the questions I have posed in the introduction to this article.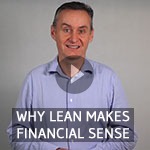 Often Lean experts are reluctant to talk about money and the hard financial benefits of their work. However, the finance experts will tell us that we are in business to create value for shareholders. We do this by engaged, motivated and productive employees creating value for customers. This video provides a simple analysis of how Lean impacts the Profit and Loss and Balance Sheet of your business, driving higher return.

Small and medium sized businesses often see Lean as a "big company" solution and something they will implement once they have "fixed the basics". However for growing businesses, developing efficient business processes and effective management systems is essential to sustain growth. Lean is the way that they can "fix the basics", as this video explains.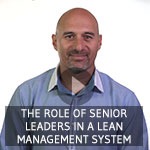 Often senior leaders are looking for practical steps they can take to support their teams with a Lean transformation. What are the things that they should do if they are to get the best results? In this excellent video, Ron Spiteri highlights five key actions that senior leaders must take to successfully lead the Lean transformation in their business

Respect for people is a core value in Lean. In this TXM Lean Minute, Anthony Clyne provides some simple tips on how to use the Toyota Method to help you show "respect for people" in your workplace. At TXM we teach the skills of Lean Leadership by coaching leaders to demonstrate simple everyday behaviours such as these.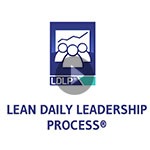 The key to growing a business is often the ability to empower people at every level to make decisions and take accountability. The Lean Daily Leadership Process (LDLP) is a proven methodology that brings together visual management and leader standard work to achieve this empowerment.
There is lots more to learn about Lean leadership on the TXM website.
Our Blogs have even more ideas and advice and more detail about how you can effectively lead Lean in your Business.
Of course if you want to learn how TXM can help you develop effective Lean leaders in your business visit our Lean Leadership Page.